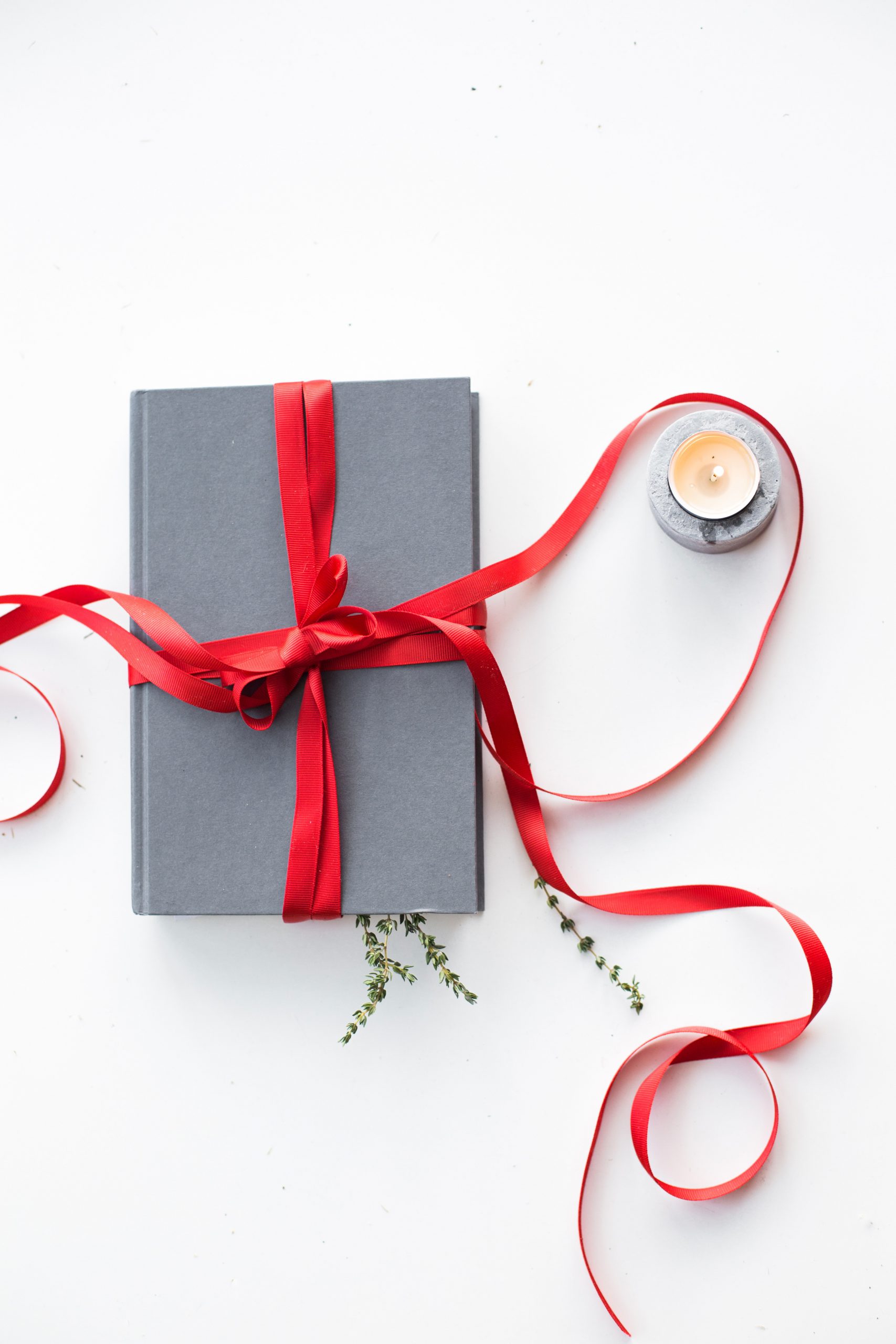 What's the one thing that keeps a reader turning the page? One word: tension.
To be more specific, it's the build up of tension and the expectation of release. But that's such a broad concept with a myriad of options, how can one possibly write a single article on the entire topic?
Well you probably can't. But there is one place that tension is often overlooked, and that also happens to be the one place it should be strongest: the last sentence/thought of a scene.
There are a whole bunch of writerly advices out there that have been compressed down into a meme or soundbite with the advent of the internet and mass publishing platforms. People have short attention spans, so these little soundbites can be appealing, but they often leave a lot to be desired.
The one that caught my attention today was: End every chapter with a hook so the reader is tempted to turn the page.
See? Sounds logical. It's a no-brainer. Okay, let's go through my MS and make sure there's a hook at the end of every chapter. Check.
Except don't do that, because like any good soundbite, this one only scratches the surface of tension.
Chapters
First of all, not every book has chapters. Mine usually don't. Emily does, but that's literally the only book I've ever written that has chapters. Table Five doesn't have chapters, but many readers might interpret it as having them. I intended the headers that pop up occasionally to simply be excerpts from Mae's list. But considering it's a number followed by a short heading, it certainly looks like a chapter heading. Plus, dividing ~48k words into six parts will require those parts to be rather short. They're about the length of a long chapter.
I included parts in The Little Owl as well, but there's no possible way to construe them as chapters. There are only 5 parts in this novel, with close to 100k words. They are also labeled as parts: Part 1 – The Crone, Part 2 – Journey, etc.
So it's easy enough to apply the "hook" advice to a chaptered book, but what about Little Owl? What about Table Five, where the "chapters" are few and far between?
Drama
I am not a big fan of cliffhangers. They have their place, sure, but only sparingly. Too many cliffhangers and sharp hooks, especially when followed by a chapter break or line break or POV switch (delaying relief of tension), that savors strongly of soap operas.
It was her secret twin all along! Dun dun dun!!! *cut to end credits*
God, it would be exhausting to be so shocked all the time.
That's not to knock soap operas. I am personally a big fan of soapy shows, but the true soaps I just don't like much. Jane the Virgin is probably the only one I can enjoy, and that's entirely because it's a little parody-ish. Plus it's been fun to slowly but surely start to understand Alba's dialogue as I learn Spanish.
As a writer, that kind of drama is usually intentional. You do it because you WANT your book to be soapy. But most books just aren't like that. Most readers seek it out intentionally, but don't expect to see it as a rule.
Hooks and cliffhangers at the end of every chapter or scenes would be soapy. Plain and simple. That's a common thing in TV, but in writing, more subtly is needed.
So how else are you supposed to create the tension that is so necessary?
Unanswered Questions
That's it. That heading there, that's the big secret: unanswered questions.
How do you keep the reader turning the page? Easy: Give them questions worth seeking the answers to.
Of course the big umbrella question every reader should be seeking the answer to is "What's going to happen to this character?"
First, you'll need good characters that the reader cares about. You want the reader invested in what happens to them. If your character isn't likable, your reader won't care what happens to them.
Second, you need to set the stakes for the character. What are they risking when they make decisions? Make sure it's very possible that they fail. Or even better, actually have them fail sometimes.
Those are the only two universal requirements for creating tension. After that, it gets very optional. There are a dozen ways to intrigue your reader depending on the genre and the tone. In mysteries, the big question is "whodunit?" and "How did they get away with it for so long?" In romance, the questions are often predictable, but still interesting. "Will the boy get the girl?" In action, "How will Tom Cruise endanger his life this time?"
But those are just the big genre tropes. There are a thousand little ways in your story to keep the reader seeking answers that are entirely dependent on the specific plot.
In Table Five, Jamie is obsessed with getting to number 4 on Mae's list. He can't stop thinking about it, but I don't tell the reader what it is. "What is number 4 on the list? It's gotta be good if he's this obsessed with it." Keep turning the page to find out.
In The Ordinary Life, "Is Emily going to date Ethan?" "What is Shannon up to?"
Little Owl: "Can Sasha be real?" "What's causing all these disappearances?" "The assassin left no traces behind. Who sent them?"
None of these questions appear at the end of a scene or chapter. They're incorporated into the action.
The Final Word
So where did this meme come from about having a hook at the end of every chapter? This no-nonsense, simple, obviously right advice has to have some truth in it, right?
Yes! It does.
In every scene, the final line is the jumping off point. The last sentence is what sticks with the reader. It gives the final and most lasting impression, and it acts as a springboard for the reader to jump to the next scene/chapter/part.
SO IT CAN'T BE BORING.
But that doesn't mean it has to be a cliffhanger, either.
And even if it is an exciting cliffhanger, it won't keep the reader going if the chapter was full of boring characters with no stakes and no questions that need answering. No surprise evil twin can turn the page all on his own if I don't care about what the good twin stands to lose.
But it's still important to keep up the tension through the last sentence. There are a number of simple points of advice out there for exactly this purpose, and none of them include a hook:
Don't end a scene/chapter with the character going to bed
Don't end with a character leaving the big party/event and going home
Don't end an argument or uncomfortable discussion with both parties fully satisfied
Don't end a scene with a hug and a warm glow
Don't end a scene with meals or other daily logistics
Basically, just don't end a scene tied up in a pretty bow
There are exceptions to all these rules, of course. Sometimes leaving a party in a huff is a power move and you kind of need it. If you're at the end of the book or subplot and you want to leave two characters with a healed relationship, then sure. Let them hug it out at the end of the scene.
But if you want to keep the tension up, don't relieve the reader with a happy ending just yet. Don't take away from the big argument at the party by having your MC pack up, talk to the valet, and go home. Don't diminish the weight of a big day by leaving your reader with the final image of your MC tucked in bed. That's boring.
Don't ever be boring!
Examples
Some of my favorite examples of scene/chapter endings that aren't hooks or cliffhangers. These are from my own works, many of them still drafts. These are designed to carry the tension over to the next scene without diminishing it.
It was my first lie. I was fourteen years old.
That's what this whole list about: getting a new perspective. And god damn it, she was going to get some.
I went back to putting away the dishes, doing my best to ignore the growing lump in my gut.
If I'd had any time at all to realize what that popping sound had been, I might have vomited everywhere. Fortunately I blacked out first.
And as I rode in that cart, watching the road lengthen behind us, I wished bitterly that I didn't know.
When I came back I found him coiling one of the ropes of hair into a large heart-shaped locket. He glanced up at me, pleased with himself now for more than one reason. "This one's for Bob."
***
So the next time you're reading your favorite book, pay attention the final lines before a line break or chapter heading. Is it a hook or cliffhanger? Is it a tension diffuser? Does it make you want to keep reading? Why?
And pay attention to the meat of the scene as well. How and where does the author set up tension by creating a question that needs answered?