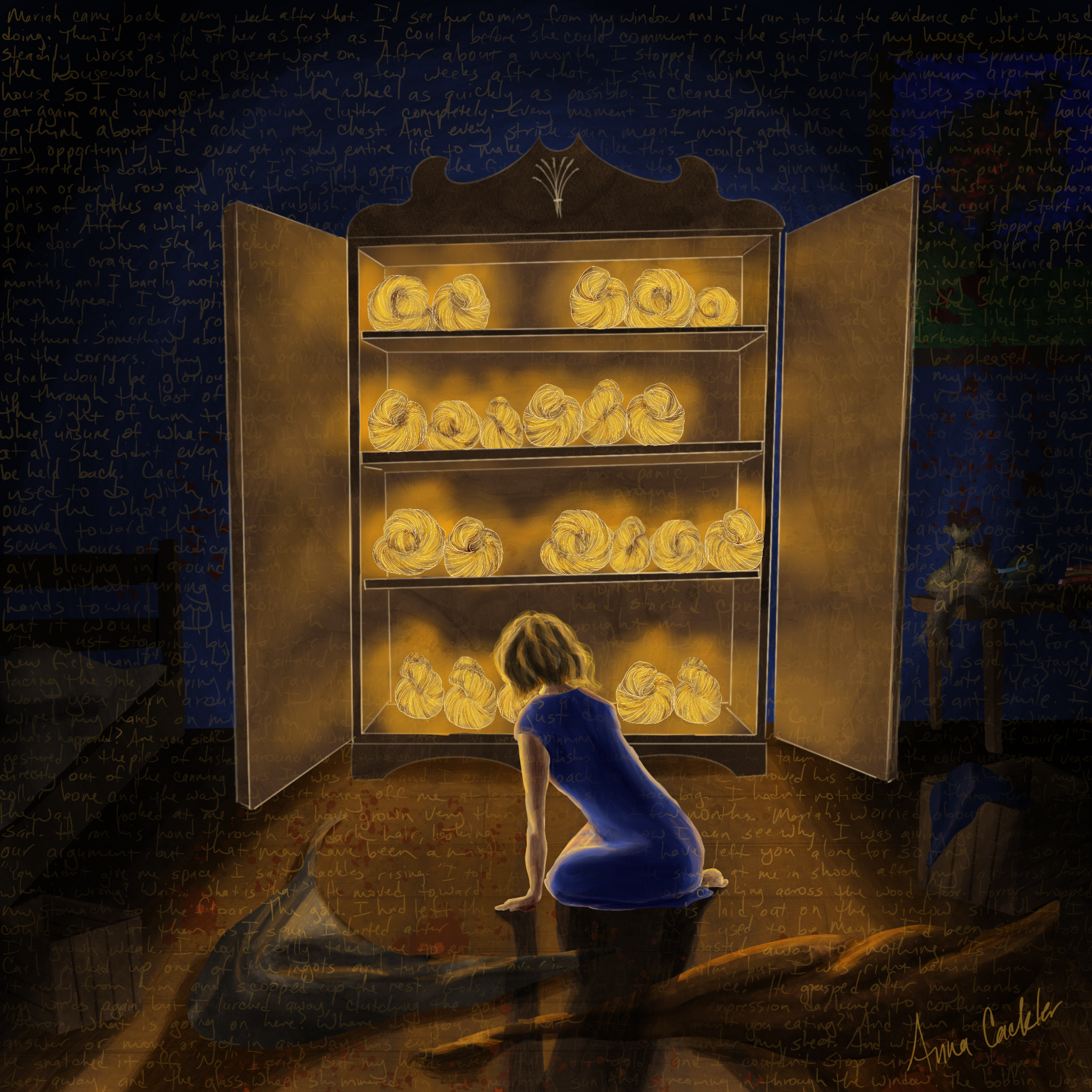 Aurora's Thread
I opened the wardrobe and sighed as the glow of the thread hit me. The aches in my body eased immediately. I had completed seventy-two hanks of linen thread. If I worked hard, I could finish another hundred before my year was up. The sight of it filling up my wardrobe would be glorious. I could see it in my mind's eye, and the image brought a little smile to my chapped lips.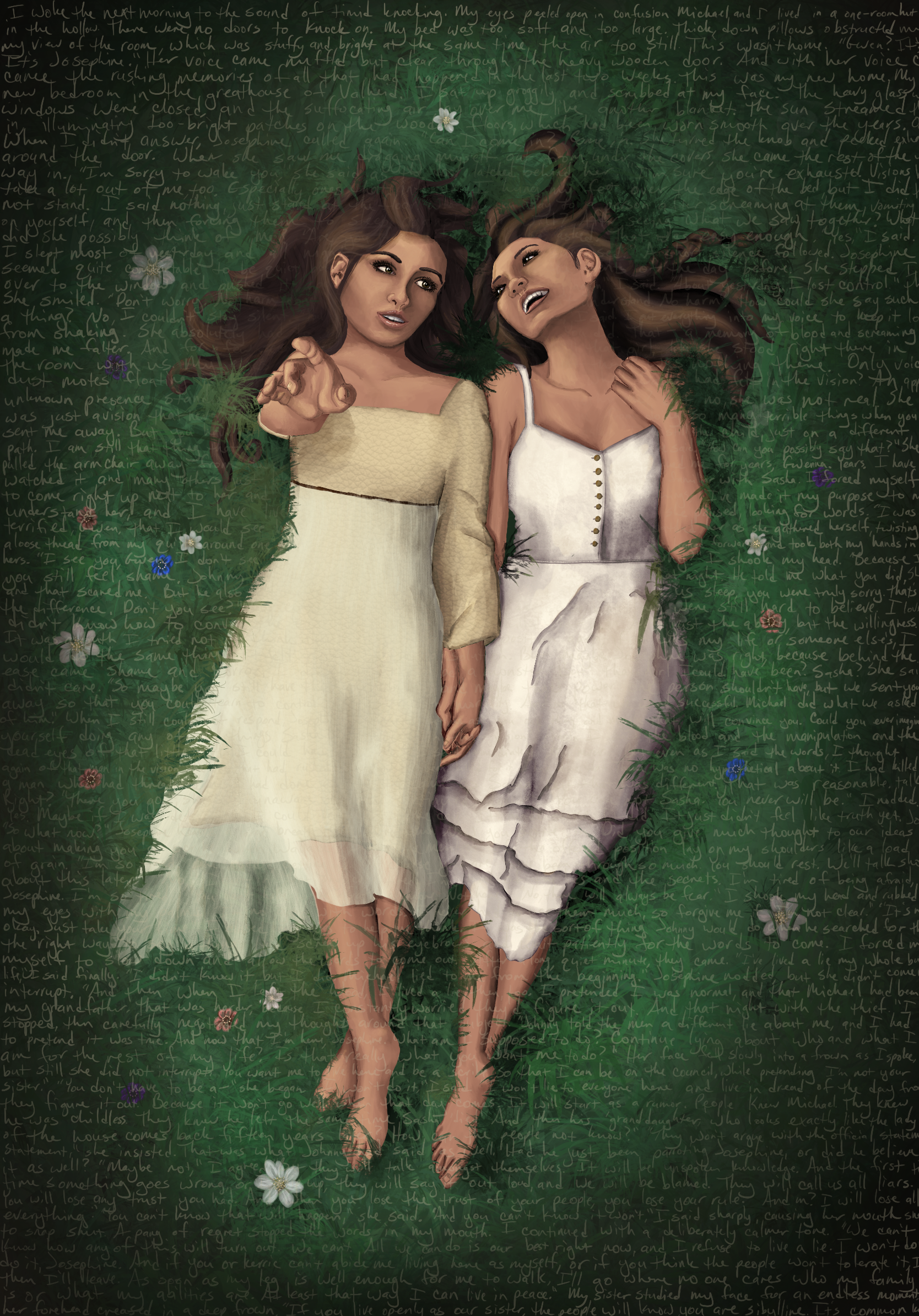 Sisters
Gwen and Josephine laying in a patch of grass. This isn't from a particular scene in the book, I just loved the imagery of two sisters laughing together. This is how I imagine them spending time together when life is a little less exciting.
Cael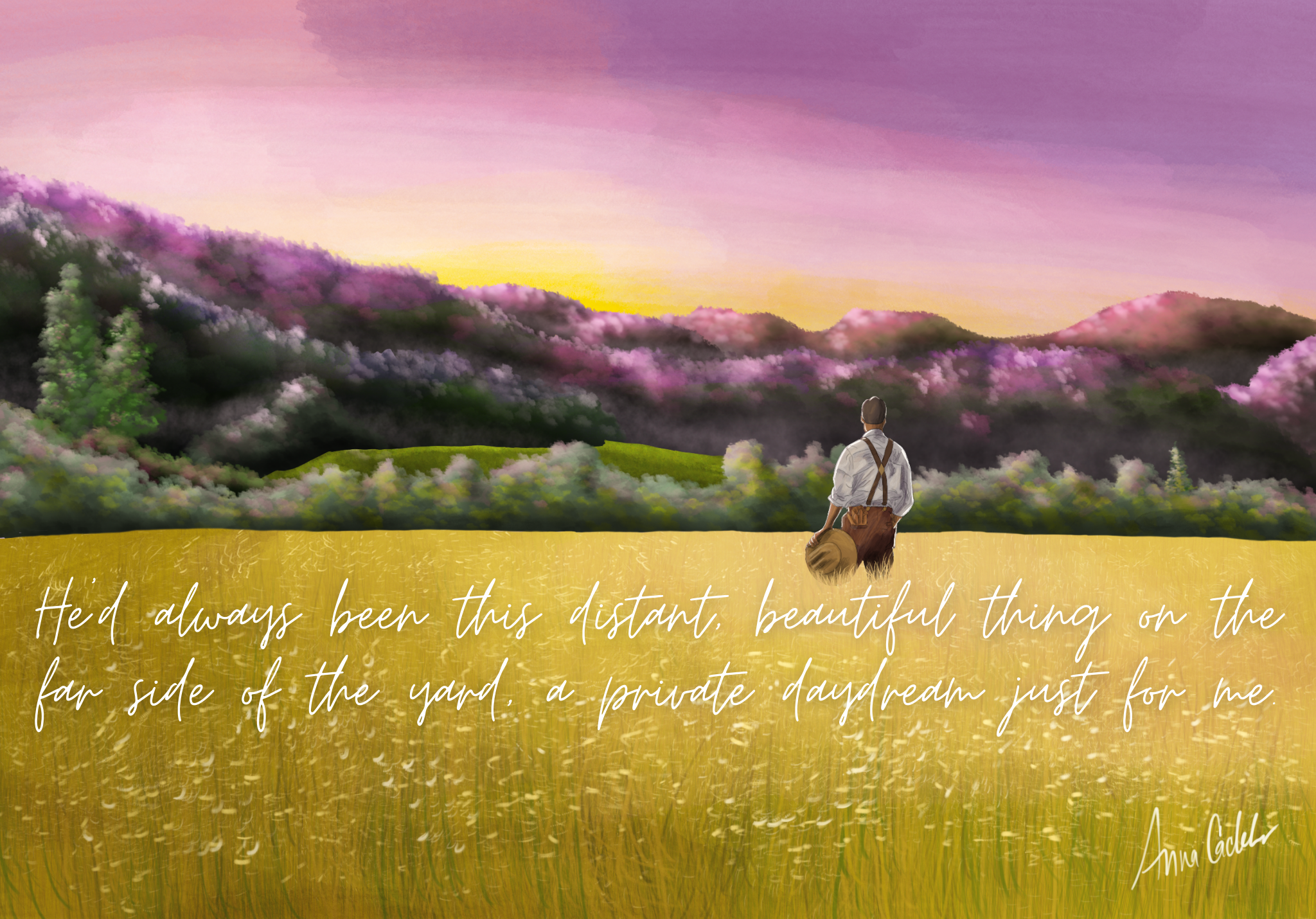 Cael stood near the front door, his hat in his hands. Our farm hand, the one we'd taken on when we'd expanded into two new fields a few years before. He'd always been this distant, beautiful thing on the far side of the yard, a private daydream just for me. I used to watch him from this very window bundling up the flax to dry in tidy little towers, or standing and staring at the sunset.
Except now he wasn't in the field. He was in my house. I hadn't even heard him come in.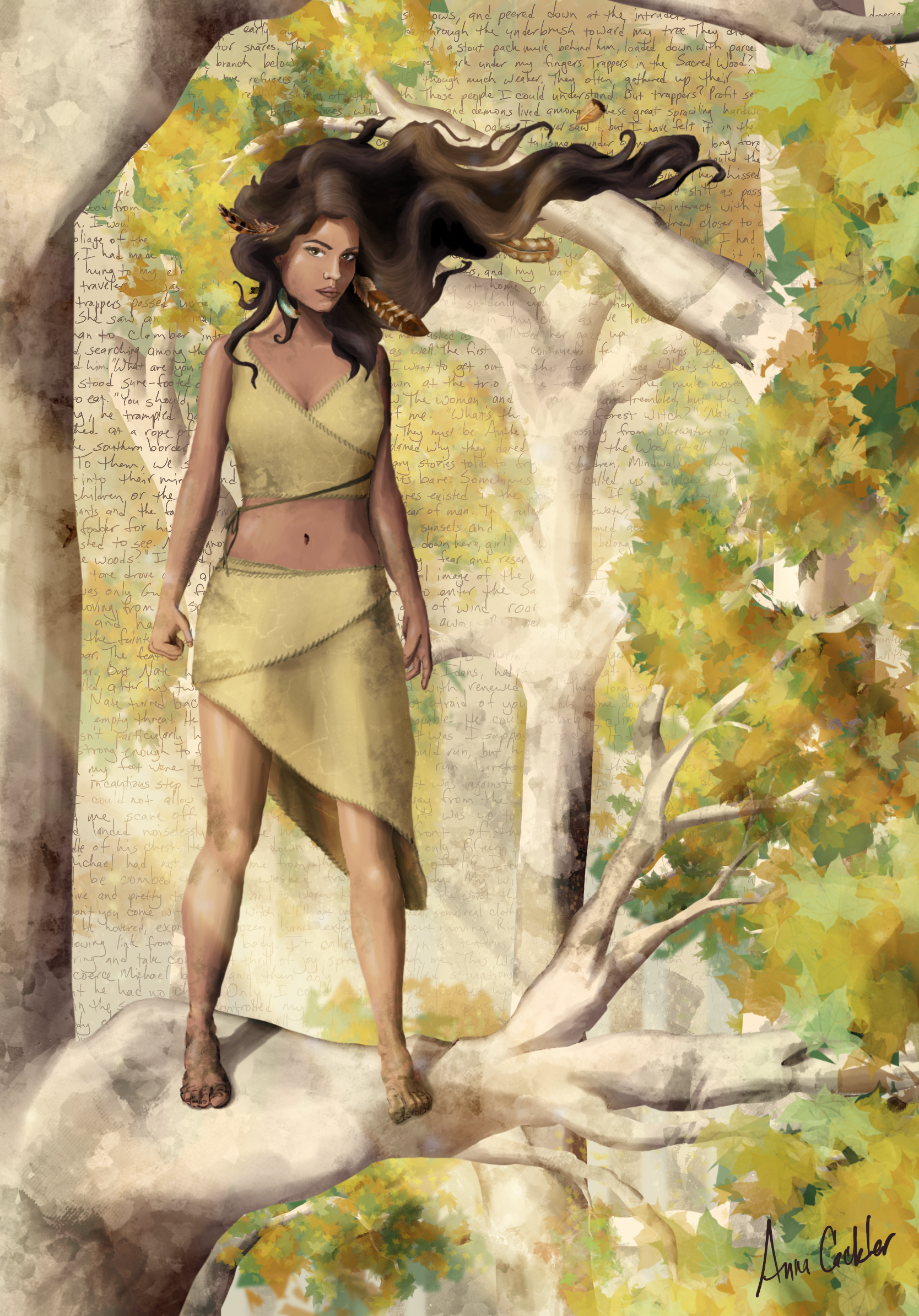 Sycamore Gwen
Little Owl
Part 1: Blackberry Crone
"I am not alone," I said without moving from my spot, and a conveniently timed gust of wind roared through the trees. Branches heaved their loads of foliage and hanging moss as if to shoo the trappers away.
But perhaps it wasn't a coincidence at all. For in the rushing wind hid the faintest whispers, the slightest thrill of half-remembered magic. The Wood had not abandoned me.
The Bean Field
Little Owl
Part 3: Of Truth and Blood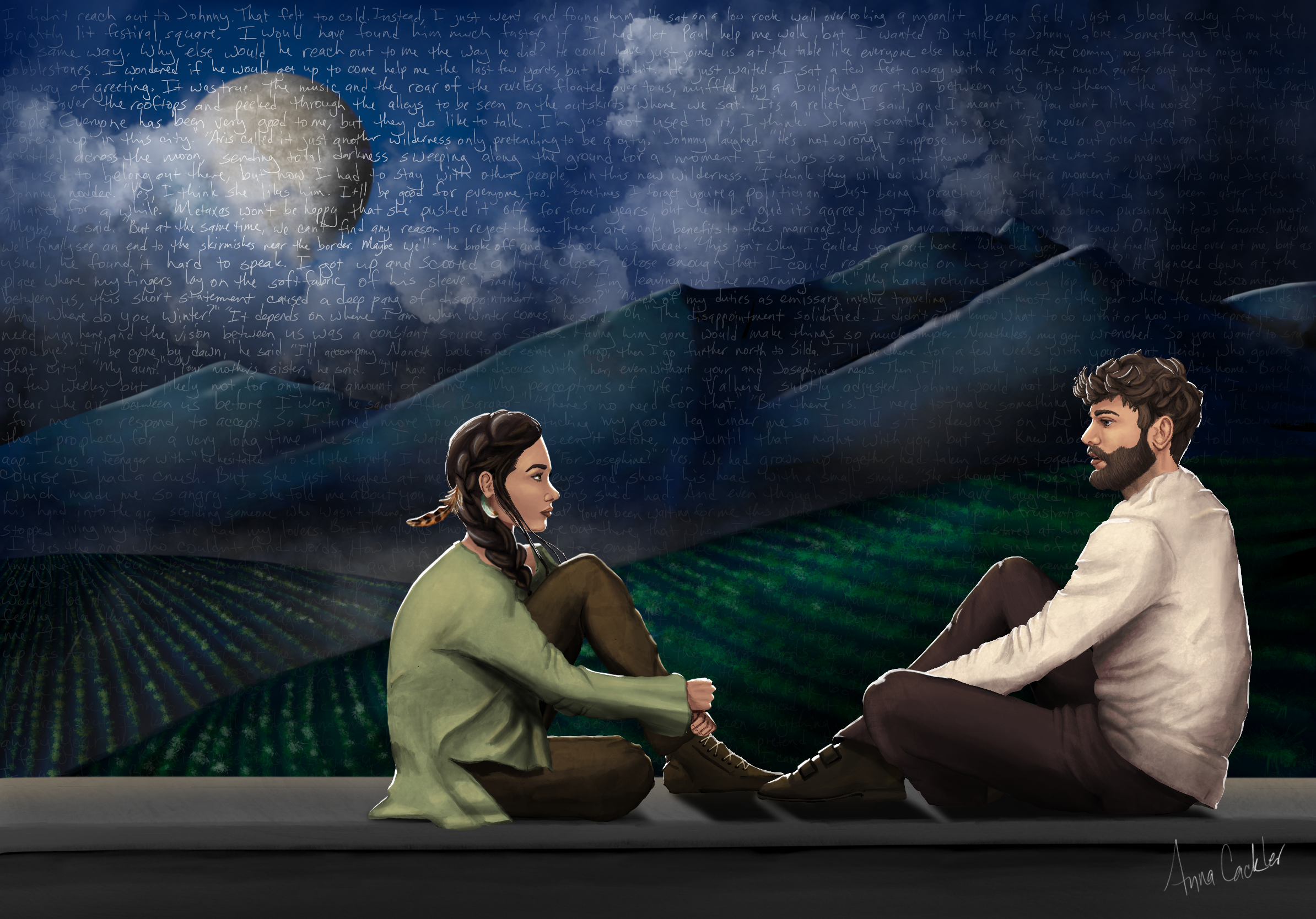 "I want to leave knowing that you and I are friends. I can't leave you here thinking you owe me something, because you don't."
My eyes filled as I nodded, squeezing his hand. "You're wrong about one thing," I said. "I do owe you something."
"No, you don't."
"You saved my life, Johnny. More than once. And you got me here, and you've helped me again and again. So I owe you something, even if it's just gratitude."
"Gwen-"
"And you are my friend," I pressed, squeezing his hand. "My first friend, I think, and the only one who was never afraid of me."
"What's there to be afraid of?"
I laughed once without humor. "Plenty, as you well know."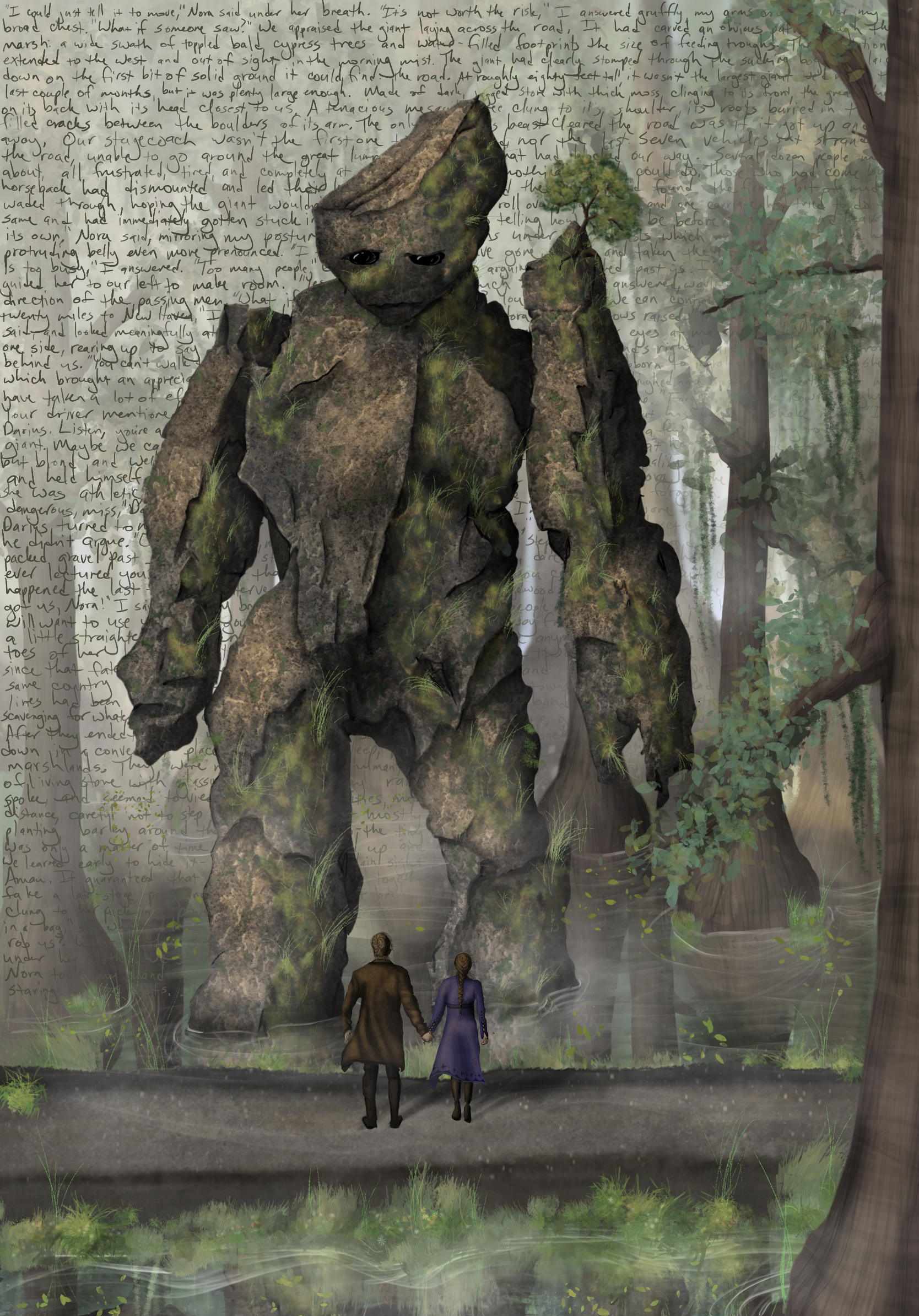 The Marsh Road
A Song of Giants
Part 2: City of Lies
"Where did it go?" she asked.
I turned so that we could both see the giant. It stood quite still in the marshland on the north side of the road, its legs sunk several feet into the muck. Almost as tall as the towering cypress trees, it gazed down at us.
"SAFE," it bellowed, inciting several more cries of alarm from the stranded travelers.
"Safe," Nora whispered, and tucked her forehead under my chin.