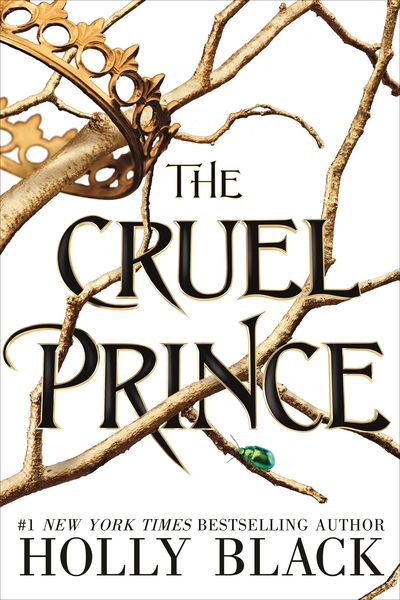 Author: Holly Black
Edition: Audiobook
Published by: Bolinda Publishing Pty Ltd
Publish date: January 2, 2018
Genre: Fantasy, Romance
Audience: Young Adult
Rating: DNF
I'm intentionally not leaving a rating this time because I don't think I'm the right audience for it. But I will say I didn't finish it.
On one hand, the writing is beautiful and engaging. The characters are fantastic, and the world is just gorgeous. Rich and deep. It was a joy to listen to (I'm an audio book person a lot of the time). Almost cinematic in the lush descriptions of the fairy world. (I'm sorry if I spelled that wrong… audiobook lol) If it weren't for the awful characters, I'd probably want to live there myself.
The Cruel Prince is available on Amazon and in your library. You can read more reviews for it on Goodreads.
BUT I just couldn't get past the content. I almost put it down in the prologue, because it has one of my major triggers: parents and small children being separated. Specifically a small child trying to "wake" a dead parent. I mean. Come the eff on. I don't read books to feel like that. Jesus
But I powered through. Surely this was just a particularly grim beginning, a dark backstory for the main character. She will go on to have a whole life and adventure that's worth seeing. Probably.
Except it turns out I am REALLY not into bully romances. Just, not at all. All the crap that the MC goes through in early chapters at the hands of the other fairies was so upsetting I just… ugh. Again. I don't read books to feel like that.
Bullies are upsetting. They upset me. Probably because I had my fair share in real life. That's certainly not something I want to experience again. If it had been just a couple of harsh experiences in the beginning, I might have been okay. But author Holly Black just friggin piled it on. So I noped out of this one.
But I know a lot of people don't mind the bully thing. So for those people, this book is probably an excellent choice. I didn't get far enough to see if the bully redeems himself before the romance begins. I certainly hope so considering how popular this book is.
Don't forget to check out my other book reviews before you go! And let me know what you thought of A Cruel Prince in the comments below.