Here you'll find bonus material for all of my books collected in one place. Some of it will be character inspiration images, deleted scenes, snatches of world building, or ramblings from my notes documents.
To view extras for a specific book, simply hover over the "Bonus Material" menu item on the top of the page. From there you can select your favorites.
Trigger warning: I am very fond of swearing, and my notes documents were written for an audience of one: myself. Please proceed with this in mind.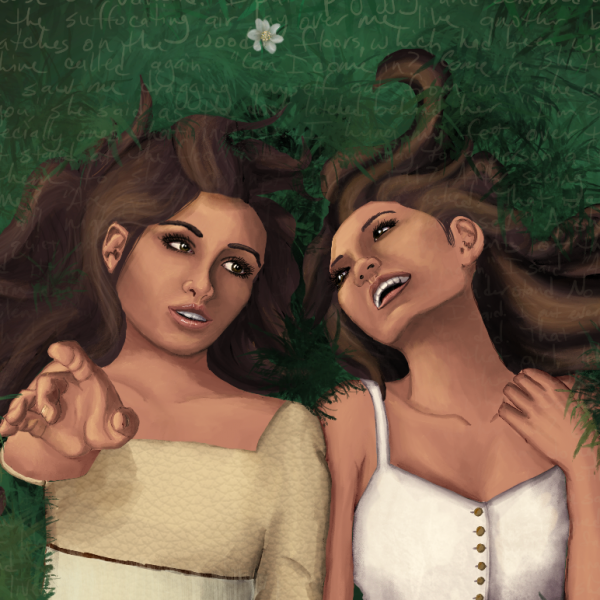 I've completed my latest digital art, featuring Gwen and Josephine from Little Owl. This isn't from any particular scene from the book, but I just wanted to paint something happy. This is how I picture the sisters hanging out when life is a little less exciting. These little slices of life are beautiful to look at and are certainly desirable for our day to day lives, but they don't make very exciting fiction lol.