I am excited to announce the cover reveal for my latest romance, Table Five!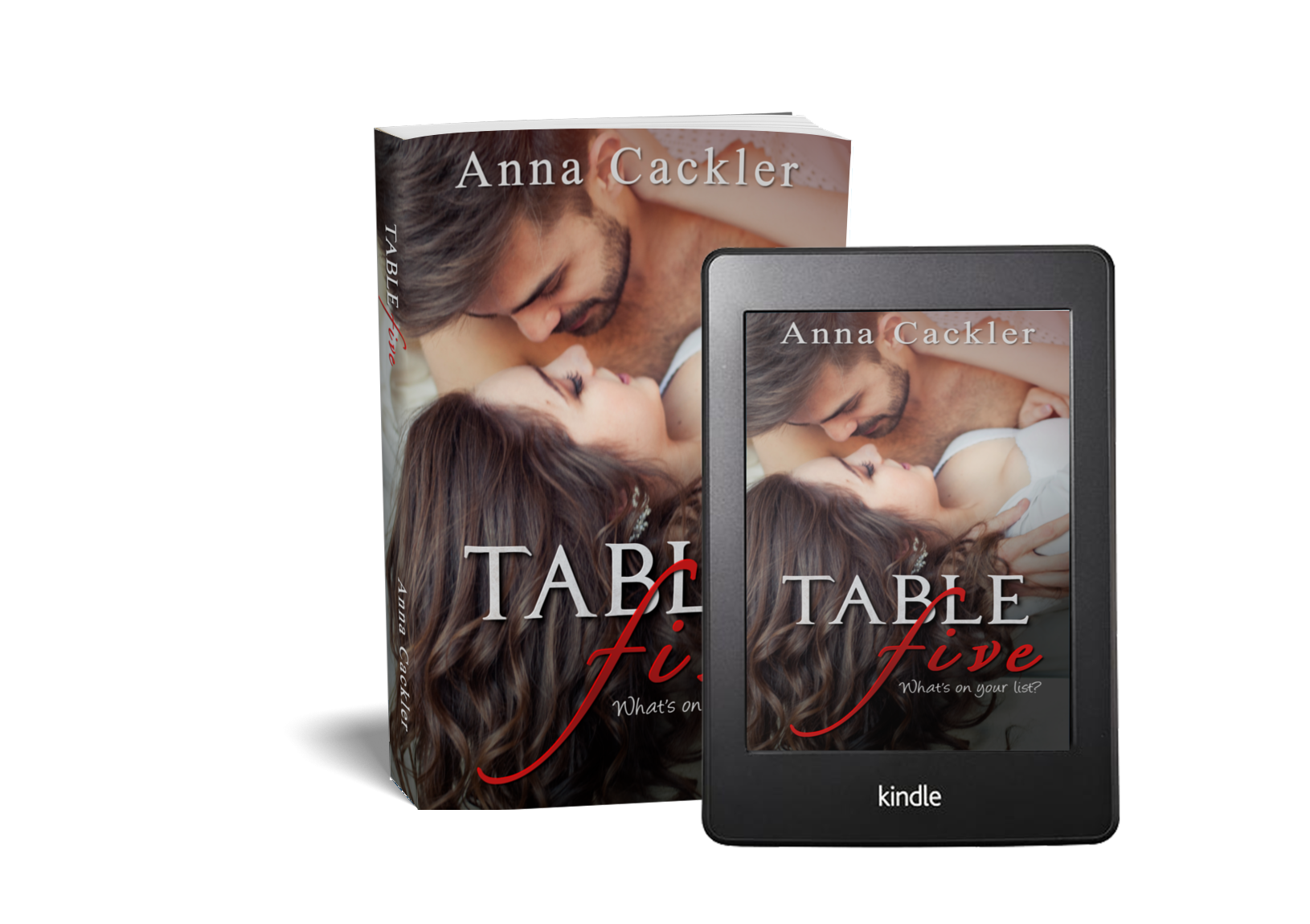 This is an erotic romance, full of laughs, budding love, and plenty of steamy sex. I really hope I captured all three in the cover.
Since I didn't get any bites from agents, I've decided to go ahead and self publish this one. I intended to wait a little longer, but I'm too excited to share it! Coming in at just over 51k words, Table Five is a quick, satisfying read. I'll be getting it set up as an ebook this week, and hopefully it will be available for ARC reads shortly!
The blurb:
Mae Norris has a plan. Actually, what she has is a to-do list. She has been loyal to the wrong man her whole life, and now she's ready to find out what she's been missing. 

First on the list: Have sex with a stranger. 

Jamie Harding is intrigued by her plan, and agrees to be her stranger. But he can't get Mae out of his head, and "one night only" quickly turns into much more than either of them had intended.

Jamie knows he's barreling toward disaster, because there's things on her list he can't help her with. He can't ask her to stop, and he can't bear to watch. Will there be anything left for Jamie when Mae has finally found herself?
Visit the book page for Table Five to meet the characters and get bonus material, sneak peaks, and updates on availability.