Did any of my fellow Doctor Who fans notice how Martha Jones's stint as companion was just terrible? She had such a shit time. I mean, come on.
Rose got adventure, beauty, excitement, and a love story. Donna expanded her horizons, blossomed as a human being, and saw the universe.

And Martha? She got a fucking slog.
First, the Doctor kisses her, which triggers a crush. Who can blame her? Then she spends the entire season pining after a man who is in love with someone else.
She only goes off-world three times, and every time she is trapped in a ship, a van, or a bunker. She can't see shit. No mind boggling galaxies or impossible black holes or alien landscapes for her.
Oh, and she gets kidnapped. Twice. Actually, three times if you count her guest spot during season 4.
But the thing that gets me is the thrice-used device of making poor Martha hang around biding her time for months or years at a time. Just waiting.
Martha Choring…
In episodes 8 and 9, Human Nature and The Family of Blood, Martha gets to be a maid at Farringham School for Boys for three months while the Doctor teaches there as the human John Smith.
Yeah, great travels. She's a black woman, sent back to racist England 1913, scrubbing floors, and constantly bullied by all the snotty white children.
Donna got to go to a spa. Martha gets to do the washing up. For three months.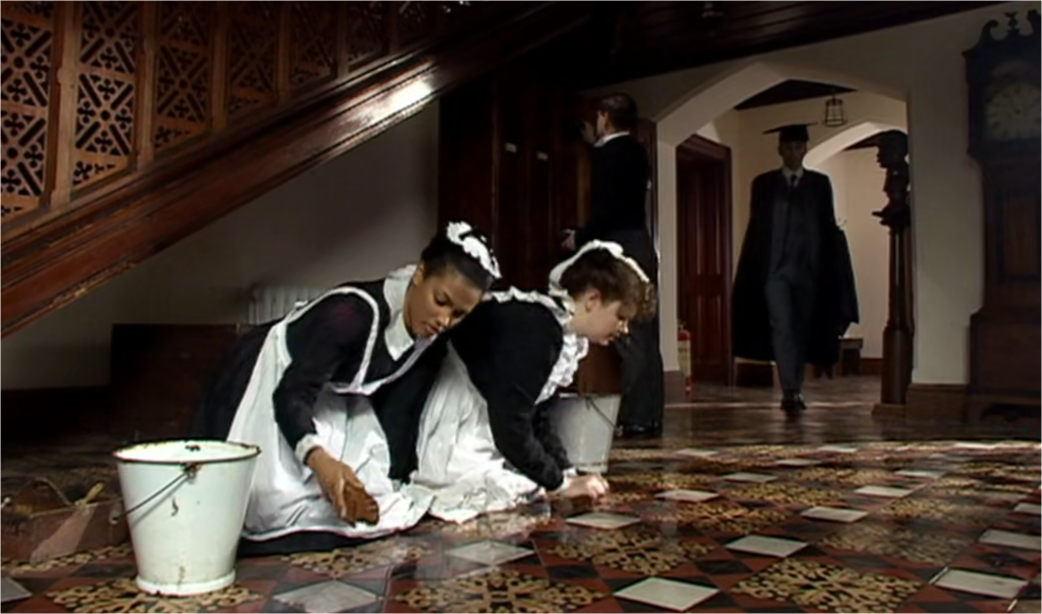 Martha Waiting…
In episode 10, Blink (one of the better ones, I think we can all agree), Martha gets to work in a shop. "All of space and time he promised me. Now I've got a job in a shop. I've gotta support him!"
I'm not sure how long they were stuck in 1969, but if she had to get a job, then it was probably for quite a while.
Martha Walking…
In episode 13, Last of the Time Lords, the Master kidnaps Martha's entire family and enslaves them for a year.
And what does Martha get to do for that year? Walk all over the world, telling stories. For a year.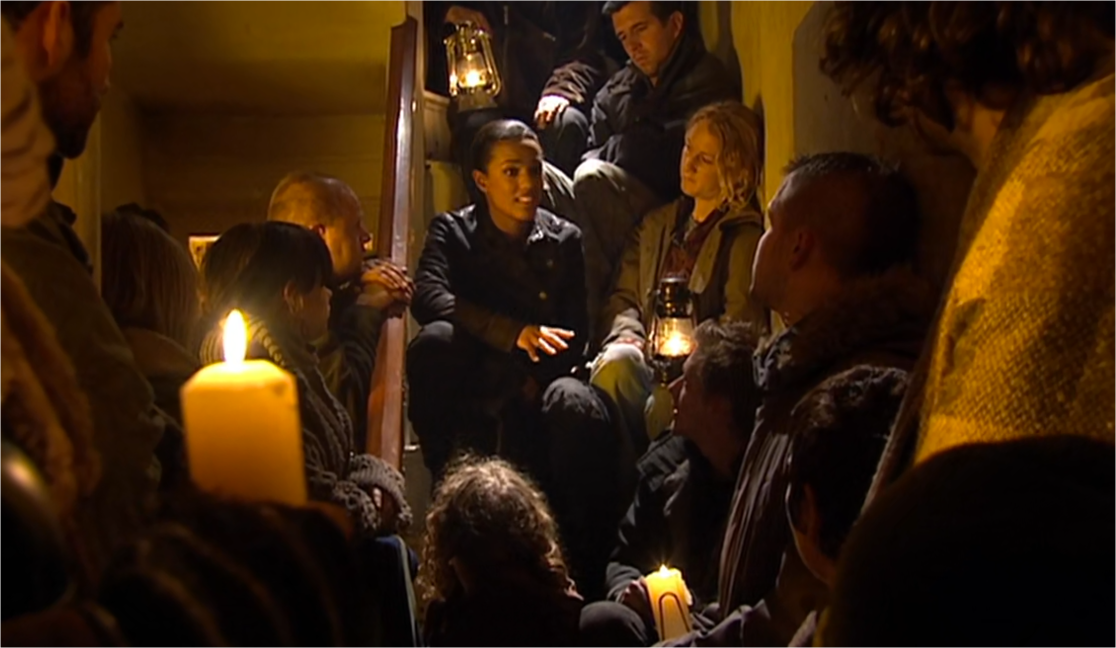 (Did anyone else notice the appearance of my favorite devil in this episode?)
Living in refugee camps, eating scraps, carrying the weight of the entire world on her shoulders. "I traveled across the world from the ruins of New York to the fusion mills of China, right across the radiation pits of Europe."
For a year. Alone.
No wonder she bolted after the Master. I'd be done, too. Eff that. Bunkers, kidnapping, waiting, and chores. But at least she got sexually harassed by William Shakespeare, right? Pfft.