Writing Close – Making Exceptions
I promised to write this post months and months ago, and now I'm finally delivering! In this post I'll go over one of my favorite methods for displaying closeness between two characters: making exceptions. It's one of the easiest to explain: basically one character will make exceptions in his/her personal rules/routines in order to accommodate another character they feel close to.
And considering how easy it is to explain, it's amazing how effective it is. This is (in my opinion) one of the most effective tools in the relationship toolbox. Don't worry, I'll go into way too much detail as to why, as usual.
Agency
I did a post recently in which I defined agency as when a character makes decisions that affect change and advance the plot, meaning the character decides to act or not based on their individual motivations.
Agency is necessary for creating strong characters, and it is absolutely VITAL for all main characters.
This tool of exceptions is so strong because it depends on the main character making concrete decisions, and that will always result in agency. So this is one of those tools that automatically does double duty, which is always a good thing. It will always produce agency and illustrate closeness at the same time.
If you compare it to other tools in this series, it is so much stronger in terms of story telling than others. Accidental nudity is a strong indicator of closeness, but it doesn't necessarily drive plot. Same with having two characters stand next to each other. Those things simply illustrate closeness without driving plot.
Because making exception relies on decision making and motivation, it will always engender agency and often pushes plot as well.
It's Super Easy
I mean, there's not much more to say about this. Exceptions are super easy to make. All you have to do is give one character a set of rules, and then have them break those rules for another character.
This isn't one of those read-between-the-lines, subtle, look-at-it-a-different-way, complicated things. Not like keeping secrets, where I defined secrets as anything that intellectually separates two characters from everyone else. It's not like character awareness, where you have to subtly indicate that one character is always thinking about another without making it too obvious.
Nope. One person has a set of rules, and then they break those rules because of someone else. That's it. No fuss, no muss.
My Favorite Trope
This next reason is a personal thing, but it counts anyway. My all time favorite trope is grumpy/sunshine (as you may already be aware), and making exceptions is a required element of that trope.
Basically, the grump has all kinds of walls up and is generally unhappy or lonely or gruff. Their choices tend to revolve around self preservation from heartbreak or unnecessary effort. They're often loners.
But there is always a point in the grumpy/sunshine trope when the grump starts to go out of his way in order to make the sunshine happy. That's a classic exception to make.
Examples
Will has given up on life. He has had a string of assistants and drove them all off because he's decided he's done. That is, until Lou comes along. He tries to drive her off at first, just like all the rest, but it's not long before he starts making exceptions for her. It starts small – they simply enjoy a movie together. But before long he's letting her shave his face, take him out on the town, and even go out to meet her family. For her, he'd go. But not for anyone else.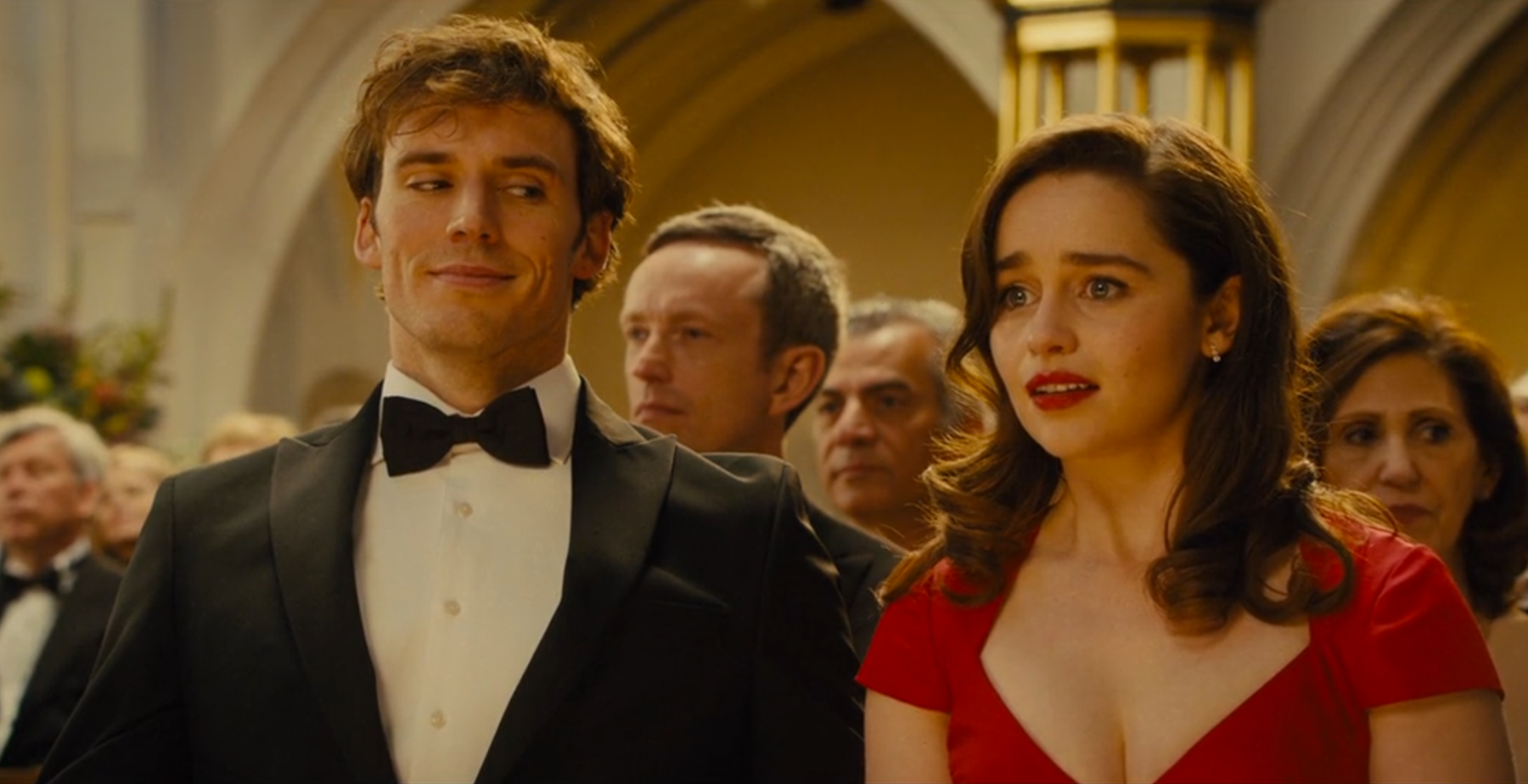 Edward has hidden who he is for a hundred years, but when Bella's life is in danger, he choses to reveal himself. He makes the exception for her. Early in the book, he leaps in front of an out-of-control van and stops it from crushing her. No one sees but her, but it's enough.
In the moment, the reader sees it as just an exciting incident, a point of no return. This is concrete proof that Edward isn't just a teenage boy. He's something more. Something supernatural.
But later on, he confesses that he did it because it was Bella in danger. Not her, he thought to himself.
Both John and Jane are accomplished killers. Neither one of them has ever lost a night of sleep over their job. But they both made exceptions for each other. They couldn't pull the trigger: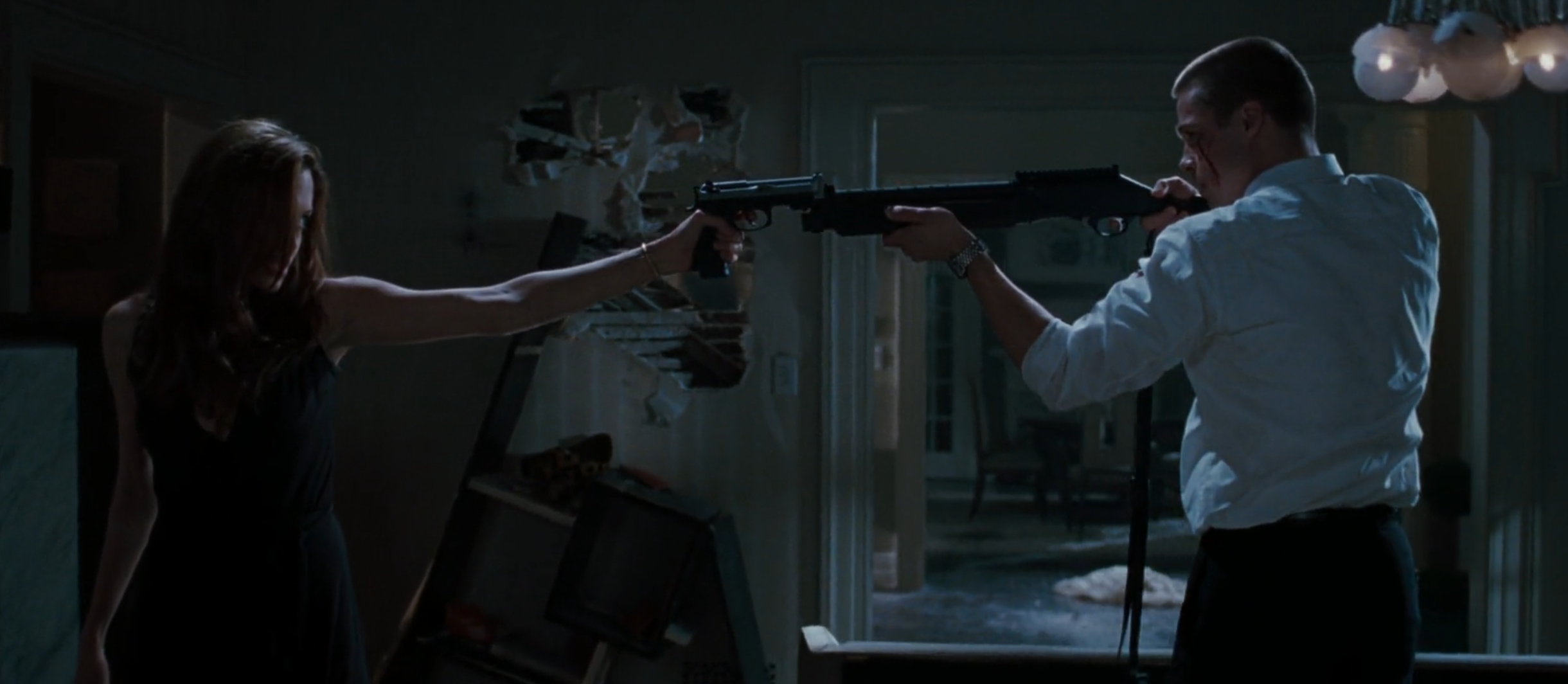 Mr. Darcy is very much aware of what he owes to his family. He must marry for rank, wealth, and connections. He is so entrenched in this belief that he convinces his friend Mr. Bingley to abandon all hope for Jane Bennet, who is so far beneath him.
I have no wish of denying that I did everything in my power to separate my friend from your sister, or that I rejoice in my success. Towards him I have been kinder than towards myself.

Pride and Prejudice – Jane Austin
But when it comes to Darcy's own heart, he cannot apply the same logic. Darcy must make an exception. He separated his friend from one sister, and begs to attach himself to the other. He does not care about their inferior situation in life, he only knows he loves Elizabeth.
Of course he was a giant ass when he said all this to her face, but don't worry. Lizzy put him in his place and sent him packing.
Man, somebody already did all the work for me on this one. Nick and Jess are far and away my favorite couple to ship.
What have been your favorite exceptions made for a beloved character? Let me know in the comments below!