I am so excited to announce that my latest short story is available now! Waking Up the Giants is one of those niggling little stories that started out one way… and of course became something entirely new and amazing that I would have NEVER predicted.

This story started with a song, specifically Waking Up the Giants by Grizfolk. Every time this song came up on my playlist, I always thought, "Man, this could make a great story."
And I was totally right. Here's the song itself, for anyone who isn't familiar:
So one day when I was driving home, trying to think of a new short story idea, this song came on the car stereo. And I resolved to finally write the story that this song begged for.
I came home that day, ignored everyone in the house, and ran straight up to my computer to write down the rough premise. Just so I wouldn't forget.
An Unexpected Connection
I was obsessed. I couldn't think about anything else but this. It took about a month to write the whole story (in between other daily work things), and something magical happened somewhere in the middle. The main character, Eoghan, stood at a high up vista and could see the ocean on the distant horizon.
That meant I needed a name for that ocean. And that's when I remembered something from my upcoming novel, Little Owl. In that book, there was a brief mention of a far off land across the Arigua Ocean.
The idea hit me like a bolt of lightening. THIS was the foreign land. Waking Up the Giants and Little Owl are (of course) in the same universe — though an ocean apart.
From there, the dominos started falling. I had intentionally set up Little Owl so that the ending left room for a potential sequel. And here, in Waking Up the Giants, I found the direction that sequel would take. Both the story and the novel stand alone, but someday they will be connected by an epic sequel.
I am extraordinarily proud of Waking Up the Giants, and I can't wait to hear what everyone thinks of it. This short story is entirely free for subscribers and can be downloaded instantly. Let me know what you think!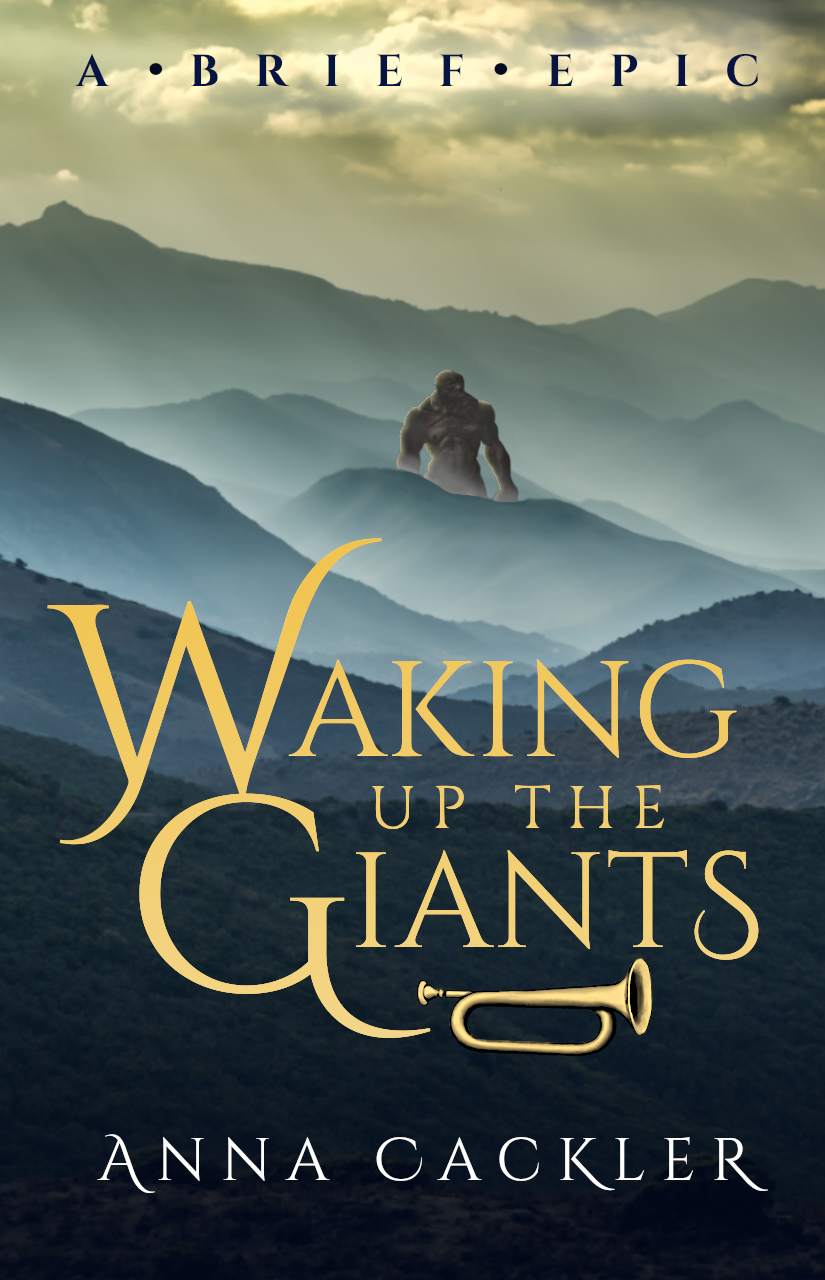 Waking Up the Giants
Adult | Fantasy | Word count 13,569
Content warning: Some swearing and mild violence.
Eoghan and Nora are on a mission. In a last ditch effort to save their war torn country, they have been sent to climb the Mountain and wake the Giants.
Eoghan is certain the old legends about the Giants are just stories from his childhood. But when they find the fabled Clarion, he begins to believe the impossible.
His job is to get Nora safely to the peak. But if the Giants are real, it may be safer to go back down.
Get Your Copy
If you're already a subscriber, simply look for the download link in your July 1st newsletter (or any newsletter moving forward – you can download it any time!). Alternatively, you can reach out to me on Facebook, and I'll send you the link no problem.
Not a subscriber yet? Simply add your email below and click "Subscribe." You will find the download link in your welcome email, which goes out instantly.