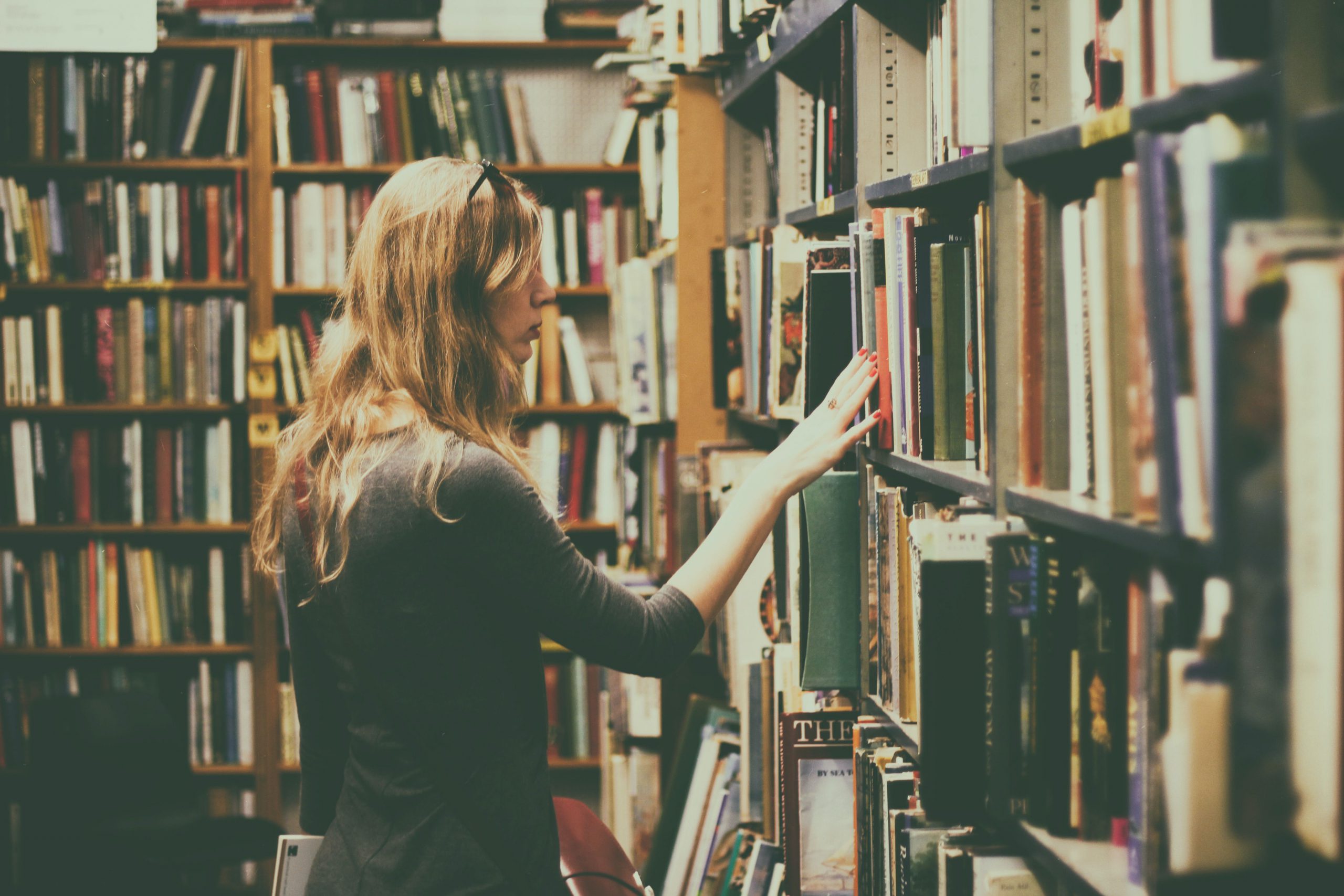 Emily visits Finn at the Cornell Library, where he works.
"So," I started, and then stopped to gather my words. "So I was actually kind of avoiding this party thing for a reason."
"Really?" Finn sounded maddeningly unsurprised.
"Yeah."
"Would it have something to do with Mr. McDreamy? Or your lack of party experience in general." He opened his mouth and I tossed in another M&M.
"Kind of both."
"Go on."
"Well, first of all, yes, parties make me nervous. Drinking parties in particular, because frankly I've never had a drink in my life."
"What about last New Years when you got all hyped up on two wine coolers and a glass of cheap champagne, then cried when Aaron put shaving cream in your hair?"
"Fine, I've never had a real drink in my life."
"Point conceded. Continue."
"But that I can get over. The real issue is that," I hesitated, shifting my weight uncomfortably. "Well, what if…"
"What if what, Emily?"
I stared at the floor. "What if he kisses me?" The words came out all in a rush and every drop of blood in my body rushed to my face.
He didn't even crack a smile, which was far better than Shannon would have managed. "Well then, darlin', you put your arms around his neck and kiss him right back."
"I've never kissed a guy before."
"What about Cory Sandoval in the second grade?"
"I've never really kissed a guy before. And how did you know about that?"
"Cory bragged to me about it once."
"Really?"
He shrugged. "He was trying to be impressive, but he didn't really pull it off very well."
"Okay, whatever. Let's get back to the point."
"All right." He paused and thought over what I had said. "I think these are normal concerns that you are having."
"I don't care. They're not normal for me, and I'm about to jump out of my skin."
"All right, all right. Let's recap. So you're worried that the guy you've got a crush on might kiss you, that you might be a little tipsy at the time, and that you will make a fool of yourself when it happens because you have almost no experience in the field. Is that about right?"
"About."
"Is there more?"
"No. That's it."
He peered at me. "So you guys haven't fooled around yet?"
"No!" I was getting more and more uncomfortable by the minute. Maybe I should have taken this up with Shannon. "What do you take me for? We've only been on one date!"
"I take you for Emily P. Bates, but I take Cavanaugh for a Casanova character. I'm just surprised that in all the time the two of you spend alone, he hasn't made a move yet."
"Well he hasn't."
He shrugged. "Well then maybe he won't on Saturday."
"But he might."
"He might."
"Especially if he's been drinking."
"That would up the ante a little."
I stared at the few remaining M&M's in my hand. They were melting in my palm, which was now rainbow colored and sticky. "Have you kissed Margo yet?"
"Once or twice."
"Really?"
"Yes, Emily. Really."
I shuddered.
"What?" he asked.
"Nothing.
"It's something."
"I dunno." I squirmed. "It's just so weird."
"Not really. I kind of enjoy it myself."
"No, not kissing. Margo kissing. Margo kissing you. I just never pictured it before."
He laughed at me. "She's not really that good at it." He tossed another M&M and I caught it easily.
"Yeah?"
"Yeah. She's too shy."
"See? Exactly! Sweet little Margo shouldn't be kissing anybody at all."
"Don't be mean."
Just then we heard the door open and Finn had to get up to check in some books. I waited impatiently; rolling the melting M&M's around in my hand. I stared at Finn while he helped the old woman find the romance novel section. She clung to his arm with her hand bag swinging crazily from her elbow. I tried to picture Margo clinging to his arm instead, but I just couldn't do it. For some reason it seemed far more natural for the old lady to occupy that position.
Finally Finn returned to his spot across from me and poured out a few more M&M's into his hand.
"So, where were we?" I asked.
"We were discussing sex and alcohol and the possible connection between the two."
"Right," I said, but couldn't think of anything to say after that.
Finn sat forward suddenly, looking me directly in the eye. "Listen, Em. Are you really that worried about this guy making a move on you?" The concern in his face was real.
"I dunno." My heart was hammering now, and my nerves about this weekend returned with full force.
"Because if you don't want to kiss him, you don't have to."
"I know."
"Just push him away."
"Okay."
"And if he gets drunk and handsey when you don't want him to, don't let him. Don't just go along with it because you're overwhelmed."
"I won't."
"And if he doesn't listen, just call me. I'll take him down for you."
"Okay."
"Good." He leaned back and opened his mouth for another M&M. "Hit me."
I tossed one in and smiled shakily. "Maybe this party won't be so bad."
"Nah."