Some notes about the one character that never quite made it to the page, from The Ordinary Life of Emily P. Bates.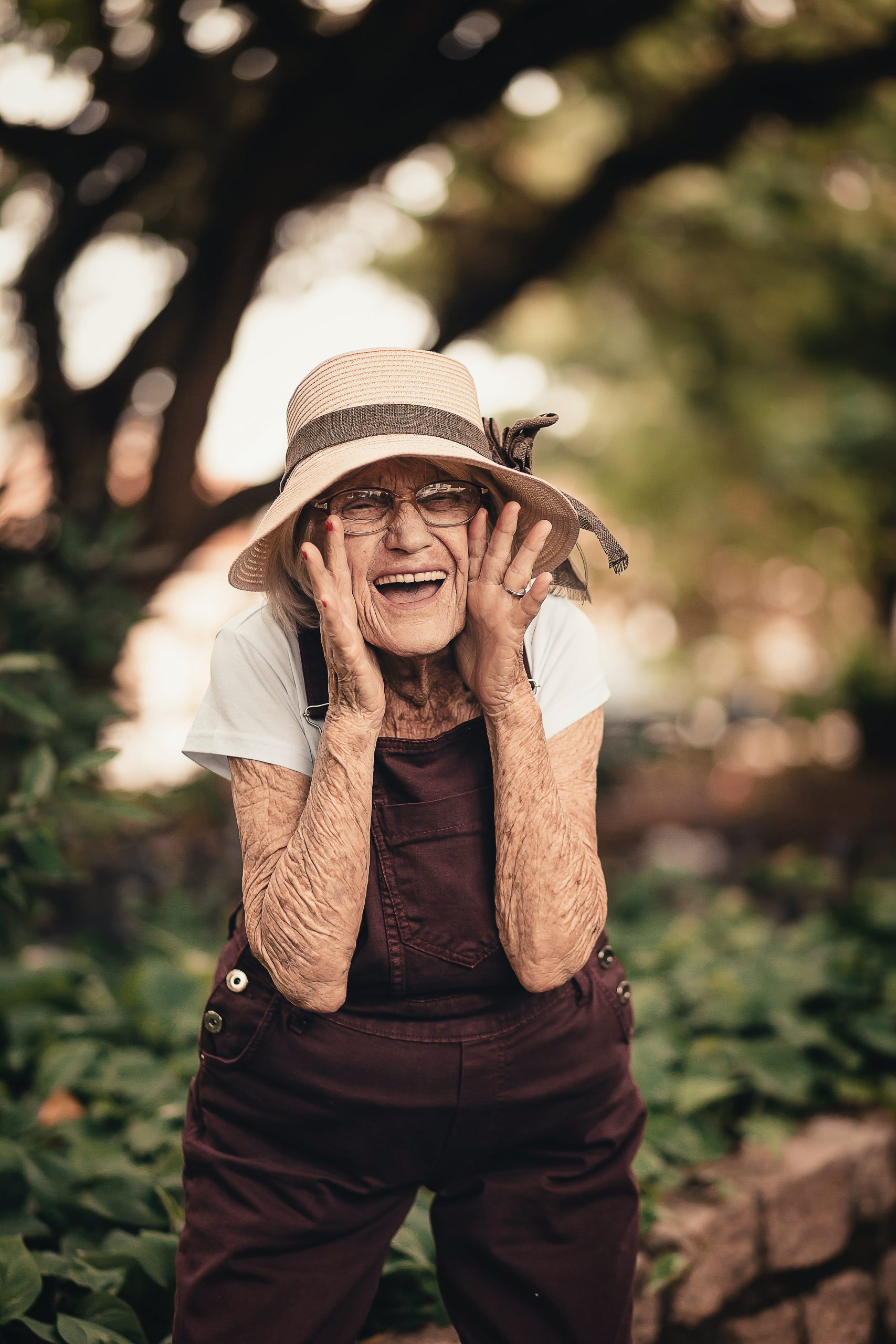 Crazy Aunt June, as described by Emily. This excerpt didn't make the final cut.
June Bates. There's only one way to describe that woman: crazy. In fact, that's how we refer to her, Crazy Aunt June. She even calls herself that. "Oh, kids, I'm so glad you've come to see your Crazy Aunt June!" she says. Yes, sir, she's nutters all right. Her house is nuts too. She inherited it from Grandpa Bates when he died, and he grew up in it. It's one of those houses that's totally random. Back in the 1920's, it was a nice, three-room cottage, only, as the family grew, rooms were added onto it. And, of course, my great-grandpa couldn't make anything symmetrical or square. The house is a dad-gum maze. The rooms are in the weirdest places, the hallways are tiny and crooked, and there are at least six different routes to take from any front door to any one of the back doors.
And that's not all. My Aunt June can't throw anything away. And she's an artist. Those characteristics do not add up well in that house. The floors are spotless, but on every available space there's old New Yorkers, rooster figurines, nativity scenes, Coca Cola collectables, books, decorated boxes filled to the brim with rock eggs and Christmas decorations, and anything else you could imagine. I'm not exaggerating. She's like a pack rat. A skinny, happy, pack rat.
But I suppose I'd better set something straight before I get to far in this story. My Crazy Aunt June isn't really crazy. In fact, she's the sanest person I know. I've decided that that is her problem; she's too sane for her own good. She knows too much, and yet she knows nothing at all, and she knows it. And that, my friends, is why everyone, not just her nieces and nephews, refers to her as Crazy Aunt June.
And another thing; she's not really my aunt. She's my great aunt. She's really my grandfather's older sister, but you wouldn't think it to look at her. She's tall, skinny, and old. You know how most old ladies have short curly white hair? Well, Aunt June has steel gray hair down to her waist, and it's thicker than any old lady hair you ever saw. She always wears it in a big fat braid so that if you're standing next to her when she turns around really fast, it smacks you in the face, and I tell you what: it hurts. Especially when she goes and puts beads in her hair. It's like a bunch of tiny little b-b's flying around every time she moves.