Guys, I'm really digging this Procreate thing. It is making it so easy for a hobby artist with minimal skill create gorgeous art, including this scene set on the Marsh Road! It's long been a dream of mine to be able to draw my characters and scenes, but I haven't had the ambition to really learn the fundamentals of drawing. (I have way too many hobbies already, lol.)
But now that certain tools and apps are available – along with plenty of resources online – my dream is becoming a reality. And I am so into it! Check out my first full illustration – environment and all! The Marsh Road!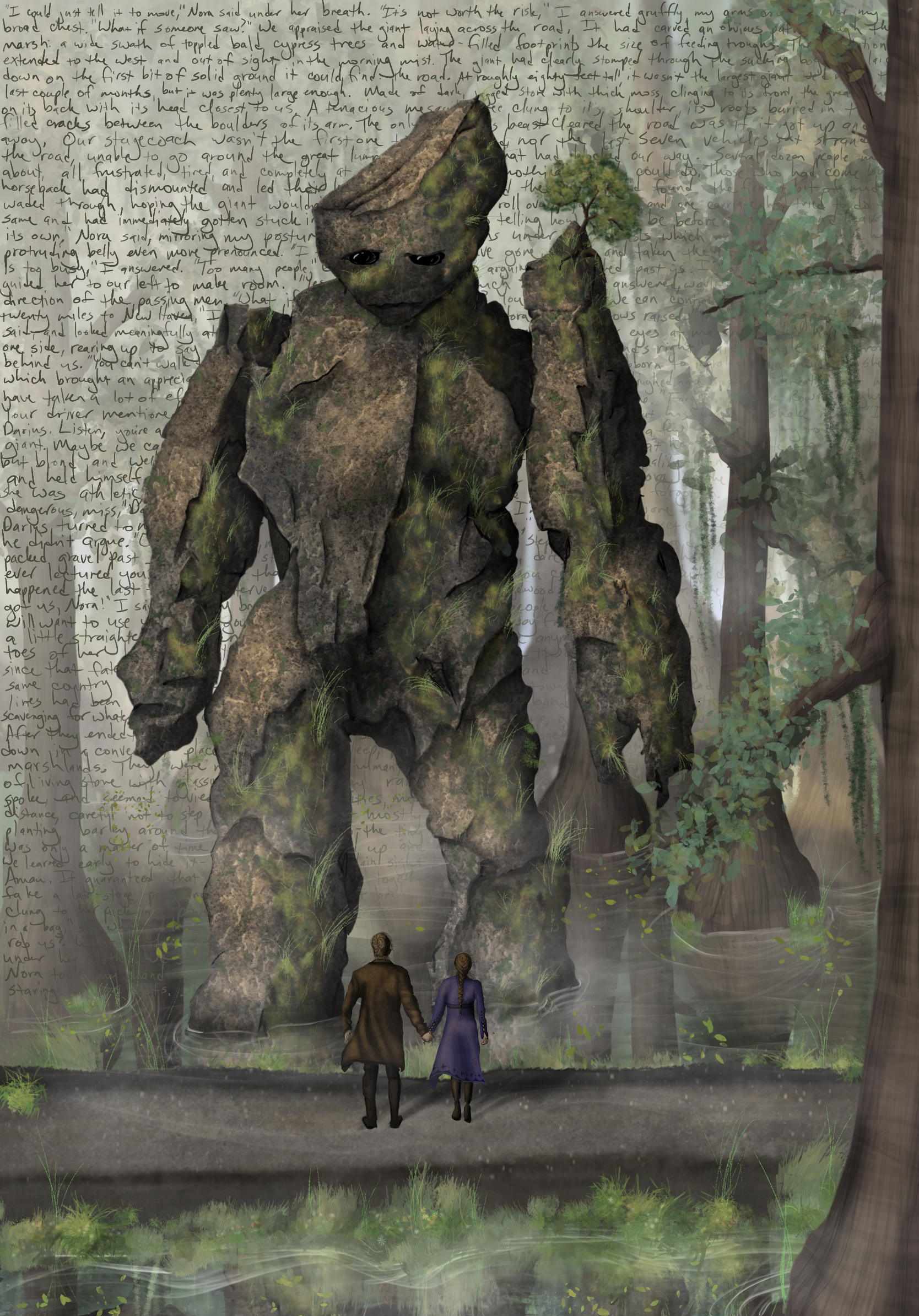 This image is inspired by the opening scene in part two of A Song of Giants, which still needs a book page… oops. I'll get there, I promise! But Waking Up the Giants was part one, and this is from part two, City of Lies.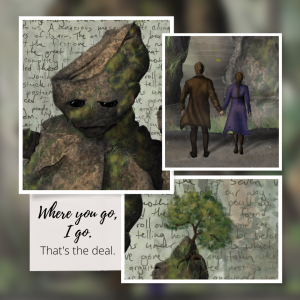 And I just love the text in the background! I had the idea to incorporate text since this is exclusively for my books and writing, but I had no idea at the time just how perfect it would be. And yes, I spent hours copying that out by hand! It was worth it.
Check out the time lapse for the drawing below!