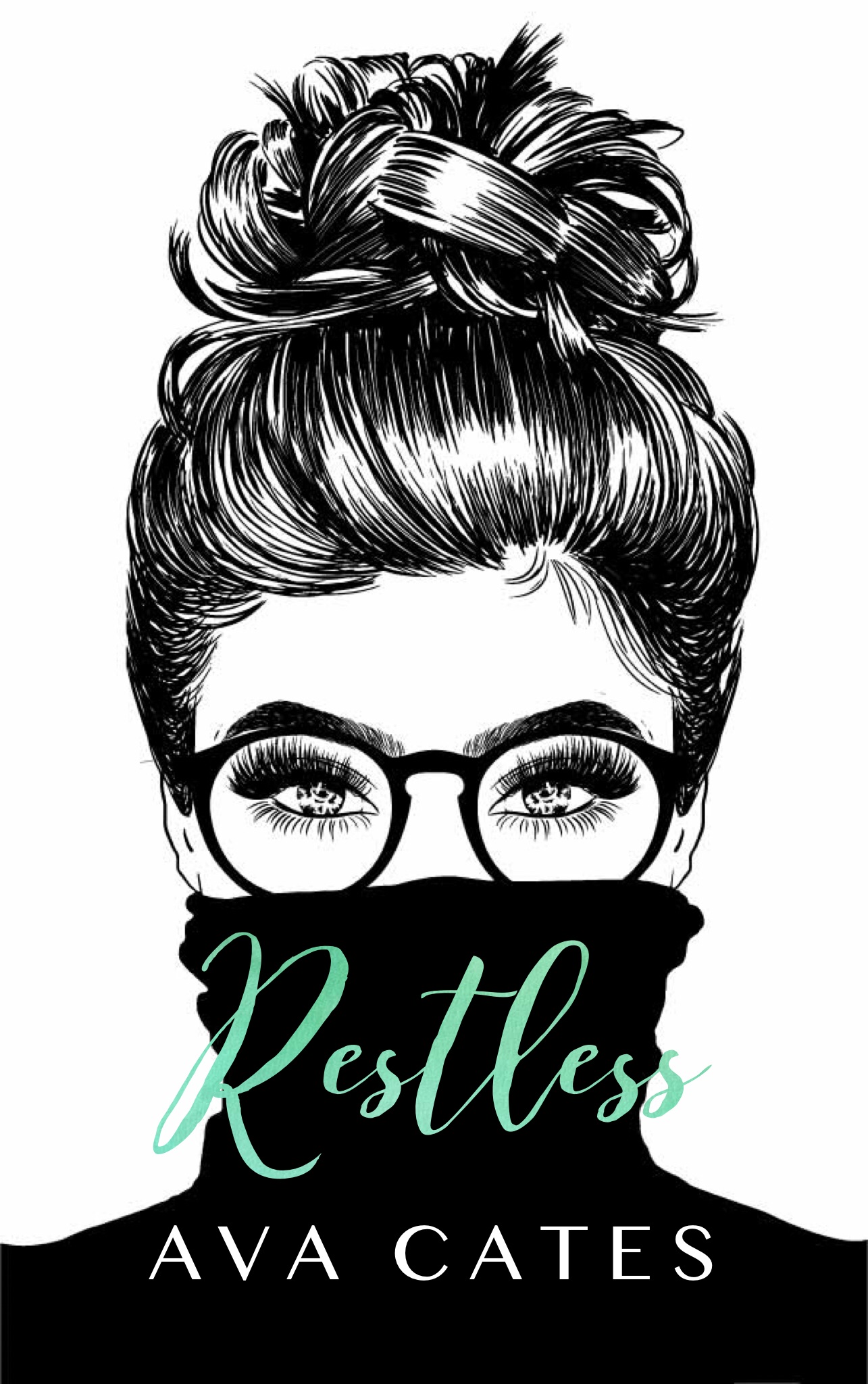 Author: Ava Cates
Series: Speechless #2
Published by: Amazon
Publish date: November 12, 2020
Genre: Contemporary fantasy
Audience: Young Adult
Rating: Four Stars
I don't know how Ava Cates does it, but she really sucks you in. Despite the fact that Restless has just as many technical problems as the first book in the series, it still manages to make me forget everything else while I read it.
Maybe it's the likable main character, Julia? Or the hunky Xavier? Maybe it's the way Cates just kind of dangles these teasing hooks in front of you. And you think, eh. It's not that big of a deal. Where's her dad? Pretty generic question for YA. And yet… where the heck is her dad????
Restless is available now at Amazon and Kindle Unlimited. You can read more reviews for it on Goodreads. And check out book one in the series: Speechless.
This book is also where the love triangle starts developing, though I personally don't feel like it's all that much of a triangle. This is where some of Cates' technical problems come into play.
Some spoilers ahead, but nothing major. You've been warned.
So we've been kind of seeing the love triangle on the horizon since book one. That's no spoiler. But for the first 3/4 of Restless, I thought Cates had abandoned the idea in favor of making Jeremy a brotherly/friend type character. He was very protective of Julia, always concerned about her safety and her well being. But in a brotherly way almost. So much so that when they held hands/touched, I felt a little icky about it.
He didn't flirt with her, didn't show any kind of affection (other than concern for her well being), and the two didn't share any intimate moments. I don't mean dirty moments, I mean deep, relationship building moments.
They keep secrets from each other. There is zero sexual tension between them (no lingering looks, no thinking about mouths, no appreciation of a sexy physique.) No flirting of any kind from either party.
Over all, the impression I got was that Julia considered him to be a home base – a safe place to feel comfortable for a little bit between frustrating interactions with Xavier. Which made him feel like a family member to me.
But at the same time, even though it's not on the page, I can tell where Cates is going with this. He's the safe option, the good guy, the best friend. There is potential here for a real relationship, and thanks to all the tropes I'm so familiar with, I can see the bones of it. I just wish it were actually on the page.
And then there's the Bad Boy…
I'm gonna say it right here and now, I'm Team Xavier all the way. I love me an enemies-to-lovers trope, a forced-proximity trope, a bad-boy trope, an asshole-with-a-heart-of-gold trope, and a grumpy-sunshine trope. And Xavier and Julia are ticking ALL the boxes.
Unlike Jeremy/Luke and Julia in book 1 (and in book 2, come to think of it), Xavier and Julia are on the page. Which leads me to predict that this is the true relationship, the one Cates herself is "rooting for." This is the relationship Cates enjoys thinking about, so that's the one that gets properly fleshed out on the page. That's my guess, anyway. We'll see how it turns out.
I'm totally okay with that. That's what I want, too. LOL! So bring it on. I'm here for Xavier.
Technical Problems
The technical problems were better in book two, but they're still there.
Since the technical problems in Restless were basically the same as the ones in Speechless, I won't go too deep into it here. As a quick overview: I found plenty of typos and editing mistakes (random half sentences that didn't get completely deleted during editing). I don't usually take note of specific typos, but there was one that cracked me up:
…and Luke wondered if he'd ever mustard up the courage to ask her out?

Restless – Chapter 21
That's not me teasing the author. That's just funny on its own! Mustard. Lol. Sometimes the most innocent typos can be hilarious. Autocorrect beaters, we call them.
The pacing was a bit better in book 2, but it was still quite rushed. On multiple occasions, we raced from home, to school, to work, to home in just a few paragraphs, when it would have been better to simply not mention school at all.
And this time, Best Friend Jill had just one line, repeated over and over: "You look terrible." It seems like her only role in Restless is to appear long enough to comment on Julia's appearance, and then disappear until the next morning, at which point she'd comment on Julia's appearance again. I'm hoping to see more of Jill in the next book, because there's a lot of untapped potential there.
The one new problem that surfaced in Restless was the huge cast list. I had a hard time keeping up with at least half the characters. Cates drops names left and right without putting any characterization on the page for me to hold onto. Hopefully those characters will come into better focus as the series continues.
Despite all the problems…
I am still totally into it. I want to know how things will turn out for our love triangle, because despite my confidence that Xavier is The One, honestly I don't know how things will turn out. And I WANT to know. Cates threw at least a couple of twists that I never saw coming, and now I'm just stumped. She's really good at that.
And this has nothing to do with Restless, but I just read the blurb for book three (Breathless), and it seems like Cates has set up a much bigger picture than we realize. Now I NEED to know what happens. Time to get reading!
What did you think of Restless (and the series in general?) Let me know in the comments below! And don't forget to check out my other reviews before you go. 🙂