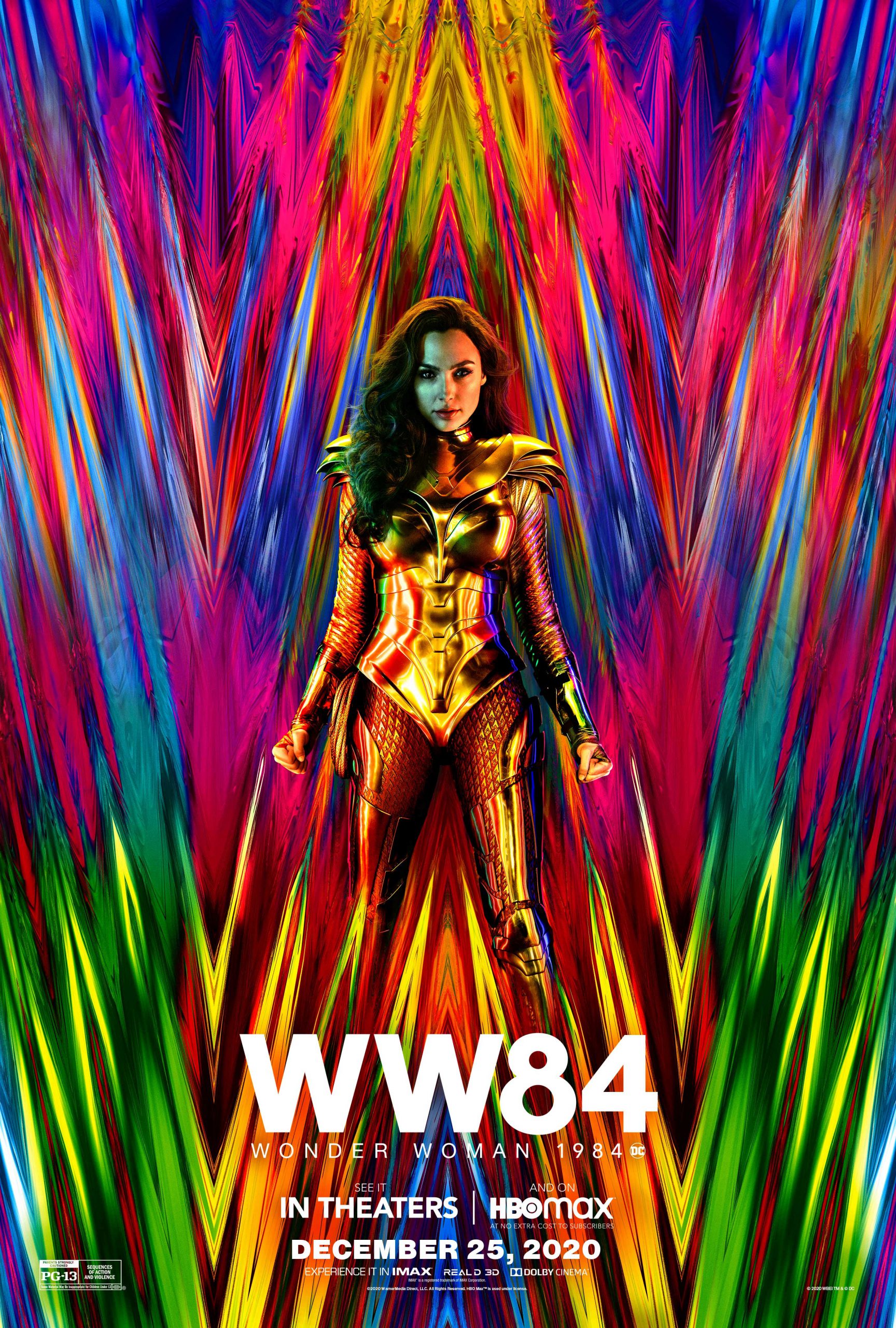 So, I watched Wonder Woman 1984 last night.
I mean, it was okay. Not great, but certainly not as bad as some of the reviews made it out to be. But I have a soft spot for super hero movies and romance, so maybe it's just me.
Many of the bad reviews had good points (no spoilers). The opening scene didn't come to anything (and therefore could have been cut). The 80s thing was only there for its own sake. (Just because Stranger Things did a good job with it doesn't mean it has to be a whole THING now.) The villain left something to be desired in his motivations. The CGI could have been better. And my biggest complaint: the rules of the universe didn't make sense. I won't spoil it here, but the main magical item of the movie was not consistent AT ALL in its execution. The magical "rules" were adjusted repeatedly in order for the plot to continue or to accommodate an action sequence.
And at one point, they randomly saw some fireworks and mentioned off hand, "Oh right, it's the 4th of July. Neat."
That's paraphrasing, but come on. If you need to shoehorn in literal fireworks to make a magical moment, your moment is lacking.
I can't fault anyone for pointing out these obvious pitfalls in story telling. But there was one review that really got my goat:
Patty Jenkins [director] sets women back with this rubbish.
Oh for fuck's sake. How?
Well, apparently this is how:
In WW84, when she's not pining for her lost love (because we all know a woman is lost without her man, right?)…
What, because if a woman has a love life she's not a strong woman? Well that crosses off 98% of all woman on the planet, then. 98% of all human beings, for that matter.
First of all, she's not lost without her man. She has a few pics of him around her house and mentions him once to a friend after being asked explicitly if she's ever been in love. She spends her day kicking ass as an anthropologist and her evenings saving pedestrians from negligent drivers and jewelry stores from thieves (in what looks suspiciously like the Star Court Mall from Stranger Things. But surely they'd use a bit more subtlety than that when riding that gravy train… right?).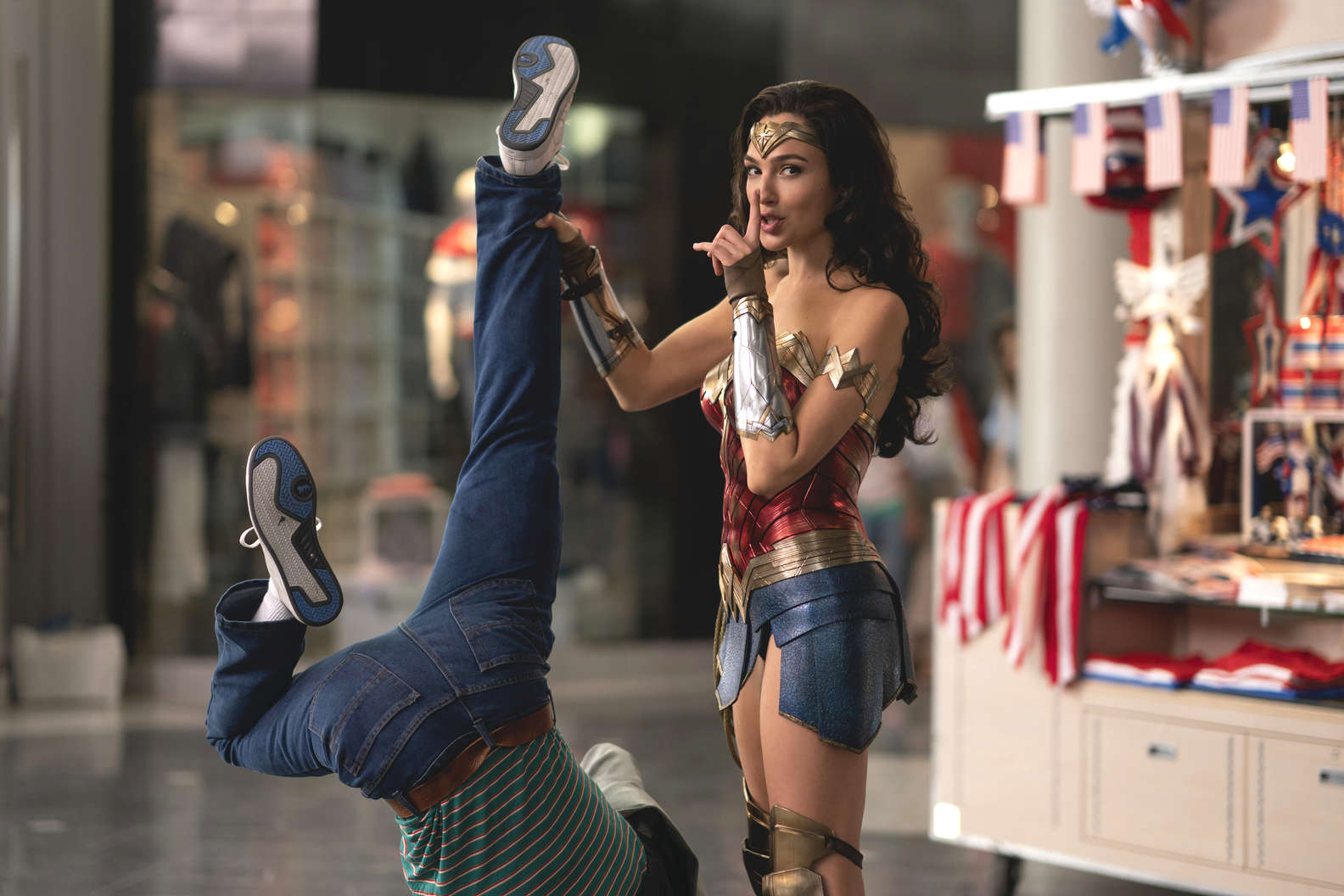 Second of all, where is the outrage that Iron Man has a love interest? Where's the outrage that Thor is so enamored with Jane that he's driven to distraction? Why did no one care that Christian Bale's Batman was so obsessed with a woman who had rejected him that he lived in a state of denial for most of The Dark Knight about it? (btw, later in the review, the author expressed disappointment that WW84 wasn't as good as Dark Knight. Talk about irony.)
But no, Diana Prince has a vagina, so the fact that she's sad about a dead boyfriend makes her a weak character and actually sets back the fight for feminism.
The last time I checked, the struggle with weak female characters was never about romance. Never. It was about the fact that the female character was consistently shallow and only existed as a reward for the male MC. She was there to provide a romance subplot for another character.
That was NOT the case in WW84. If anything, Chris Pine's character fails that particular test. He literally ONLY existed in that movie to provide a romantic plot line for the female MC. Sure, he beat up a couple of guys and tried on a few examples of awful 80s fashion, but that was about it.
And yet Chris Pine only gets positive mentions in any review I saw. One even claims his "…baby blue eyes are the only redeemable feature in this film."
Talk about a double standard. He's got a weak character whose only purpose is to provide romance for another character, but he's hot so two thumbs up!!
To be clear, I'm not bashing Steve Trevor. Pine did a great job with it and got several decent laughs out of me for marveling at the amazing technology and fashions of the 80s.
But the point of this rant is that Diana Prince was not anti-feminist for having a love life. Gal Gadot did a wonderful job, cool and sexy as usual. And she displayed some real emotional range between the happy lovey scenes and the more difficult decisions she had to make later.
…when she's not pining after her lost love…she's winking at little kids…
I have to admit, they did lay on the "winking at kids" thing a bit much. I mean, it didn't come off as motherly, but it was weird. Could she not wink at an adult once or twice? But I don't see that as a feminist issue. I see that as an issue with having innocent children as casualties. It's really easy to get an entire mall to stop and be horrified when you dangle a child over a third floor railing. It requires zero effort to get that emotional response.
And yet this reviewer is so offended that Diana likes kids that they completely missed how lazy it was to overuse kids in that role in the first place.
Plus, it seems like the little kid thing was a major theme across the entire movie, and Diana wasn't the only character affected. The villain, Max Lord, played by Pedro Pascal, was a casualty of the little kid cliche as well. In a half assed attempt to give him a sympathetic side, they threw an adorable small child at him and made him a loving father. He just wants to make his son proud! Awe, look. He loves the kid. He's so forgivable.

But when the woman likes a kid, she's anti-feminist. Boo! How dare this strong woman like kids!

Oh look, that shitty man likes kids!
Boo, Diana!
Yay! Max!
In the first WW she was a badass who fought with passion against evil and stood up for her convictions.
cough AND HAD A ROMANTIC SUBPLOT cough cough
I love how the reviewer was so ready to judge romance that they chose to ignore the fact that the first WW movie had the exact same failings they rail about WW84.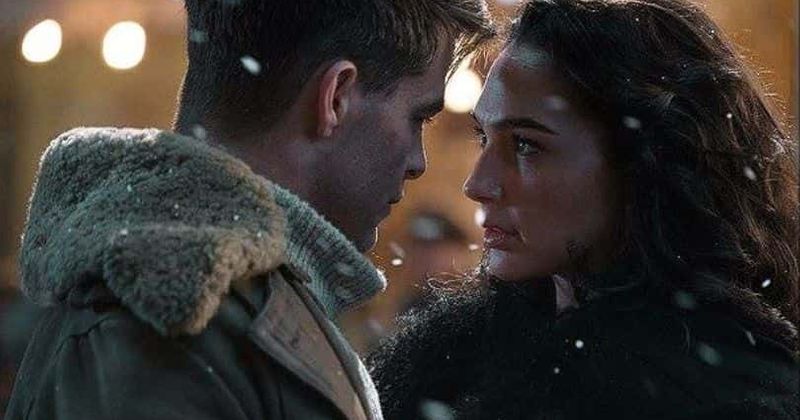 The difference here is in Pine's character of Steve Trevor. In WW, his character was well rounded, had agency, made decisions, and took action, all while maintaining a steady characterization.
In WW84, he followed Diana around like a puppy, staring at the sights and mooning over "modern" planes. And yet the female character gets the blame for setting back feminism. And Pine's dreamy eyes get the only good comments in the entire film.
Diana, on the other hand, made decisions, had agency, and took action in both films. In the first, she was discovering the world and making difficult decisions about saving other people and putting her life at risk. In WW84, she had to make a difficult decision about her love life and putting her happiness at risk, so screw her, right? How dare she care about a man? How dare she consider a loving, healthy relationship as a possible source of happiness? How anti-feminist of her.
Oof, guys. I need to stop here. I'm getting sarcastic. That's never a good sign.
The only 2 strong women (Connie Nielsen and Robin Wright) are gone after the first 10 minutes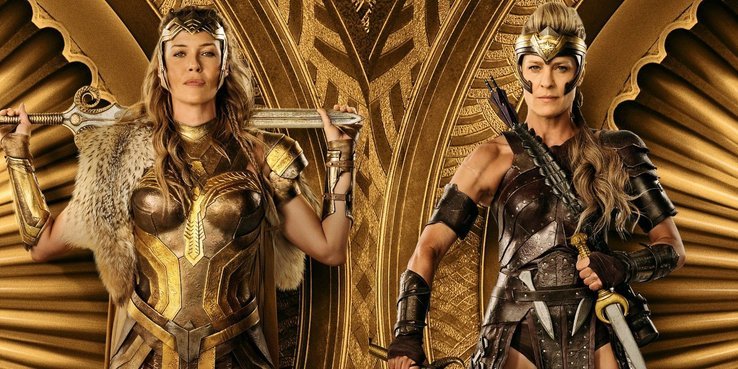 And what, I ask you, made their characters so very strong? They had maybe 2 lines of dialogue each, and spent the rest watching the Amazonian equivalent of the Olympics. Antiope had some wise words about truth and fairness, and Hippolyta comforted a sad child and said something along the lines of "Don't worry, kiddo. You'll win someday."
What's so strong about that? Nothing. Absolutely nothing. Regardless of their gender, these two characters should have been cut from WW84 (along with the entire scene). But instead, after being such fantastic characters in Wonder Woman, they were brought back in WW84 for the same reason the 80s setting was used: a throwback.
That, my friends, is not what a strong female character looks like. That's pandering.
And no, giving them swords and beefy muscles doesn't make them strong female characters, either. That just makes them athletic.
To Sum Up
Wonder Woman 1984 had a lot of problems. It wasn't the worst superhero movie ever, but it wasn't great either. However, I will defend to my dying breath that jumping on the feminism train every time a female character has the audacity to engage in romance is the REAL thing setting back feminism in this world.
Grow up, folks. Strong women appreciate romance, too.