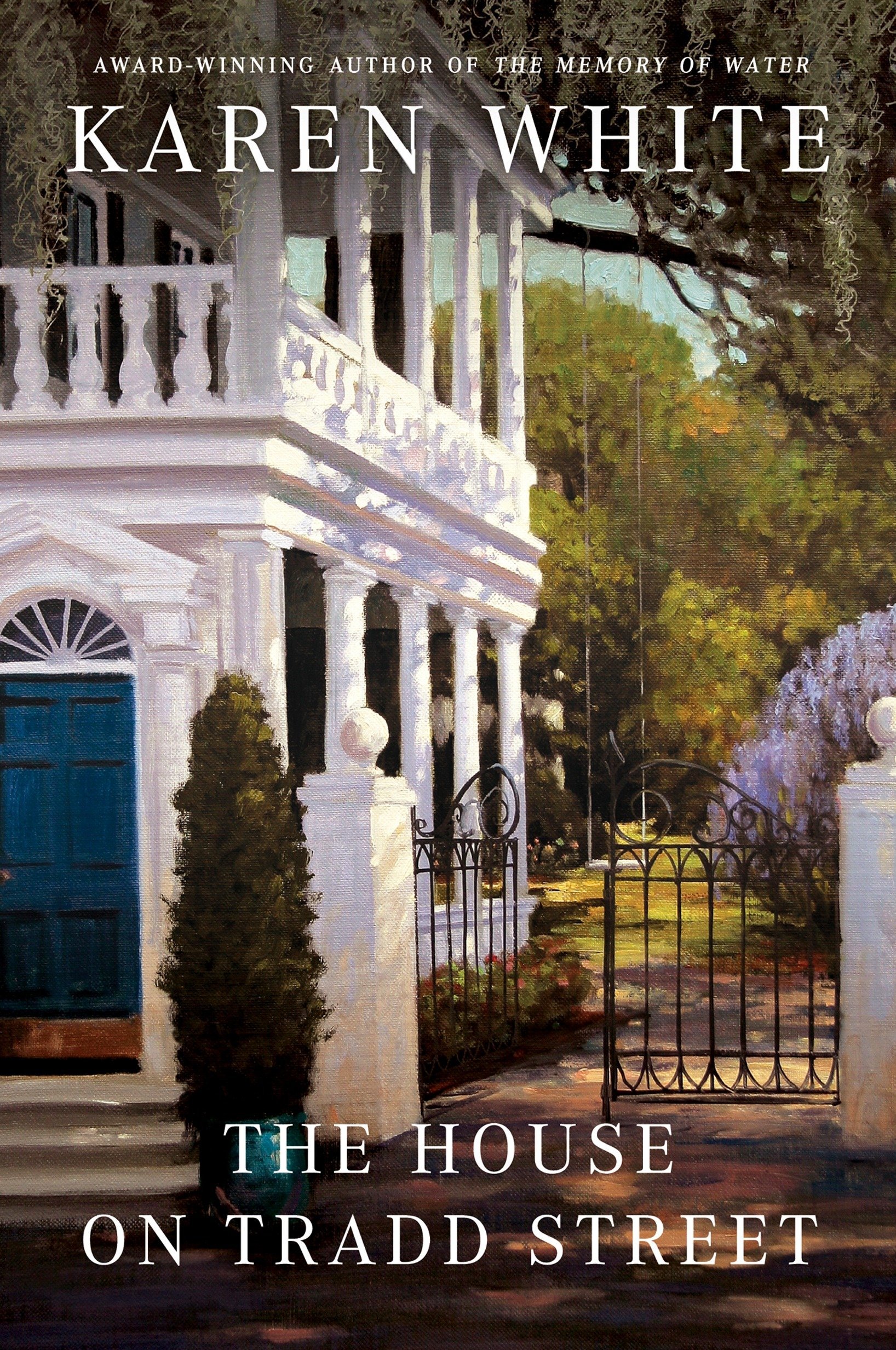 Author: Karen White
Edition: Audio book
Narrator: Aimée Bruneau
Published by: Listen & Live Audio
Publish date: January 1, 2008
Genre: Contemporary | Paranormal
Audience: Adult
Rating: Four Stars
The House on Tradd Street is a sweet, slow burn paranormal mystery set in historic Charleston, South Carolina. And by sweet I mean sweet romance, sentiments, and tea.
This was a fun listen. I usually get audiobooks to keep me entertained while doing monotonous chores, and The House on Tradd Street got me through mowing my lawn, refinishing a huge desk, and countless drives into town. It was good enough that I actually WANTED to do these heinous things, just so I could have an excuse to listen to my book. And that's always a good sign.
The House on Tradd Street is available on Amazon and in libraries. You can check out its Goodreads page here.
Melanie Middleton is a good protagonist. She isn't the most approachable person, but she is likable. Flawed, well rounded, and consistent, she is obsessed with order, schedules, and early mornings, a natural result of her chaotic childhood with an alcoholic/useless father and absent mother.
And her ability to see ghosts was well handled, I thought, though it seemed occasionally to be tacked on as an afterthought. There were only three or four ghosts central to the plot, and the rest were just kind of there for no reason. Melanie's practiced ability to ignore them made them easy to overlook for me, as well. They just became furniture in the background (and sometimes even haunted furniture in antique stores). But the concept was interesting, and it was consistent.
I didn't like how snobby she was in terms of fashion and appearances. She looks down on Jack's restaurant choices and continually judges her best friend's, Sophie's, wardrobe. Melanie never says anything out loud, but I was repeatedly turned off by her mean thoughts about someone who is supposed to her only friend, and who is majorly going out of her way to help restore the house.
Dating
And I don't mean the romantic kind of dating, of which there was extremely little. This book appears to be set sometime in the early 2000s. The frequent mention of Blackberry phones was my best clue for dating the book. After researching publication info for this review, that guess seems to be spot on.
That being said, I think the author might have been stuck in the 80s. Melanie's prudish horror any time sex was even hinted at was a little odd. She is 39 years old, and she is desperate for everyone to know that Jack has his own bedroom in the house. Lady, nobody cares. And you shouldn't either. You're a middle aged woman. Nobody is worried about your virtue.
There was also a random gay joke that didn't age well. When Melanie first sees Jack's apartment, which has been very nicely decorated, she teases him about it. "Are you sure you're not gay?"
Plot
The plot arc is all over the place on this book. Most of the book seems to be just renovations of the old house. The house is beautiful, the city is beautiful, and we even get a few interesting historical accounts of the area, which were fascinating. But the ghost story itself seemed to be in perpetual limbo until the two-thirds mark. That was when Melanie finally started actively looking for clues.
At that point, it seemed like an entirely different kind of book than before. It started out as a slow burn romance with ghosts in the background. Then suddenly I'm reading a paranormal mystery and digging up the past. And the climax was a bit underwhelming. I won't spoil it here, but the author set up expectation of a huge confrontation, but only delivered about 40%.
Technical Notes
The book is well written, though it is proof that even traditional publishers can be guilty of filter words. My only other complaint about this production was the narrator, and that is probably a personal preference. The narrator's Charleston accent made the story feel very old fashioned. Like floral wallpaper, doily covered plates, and cat smell. But it was accurate, and the history angle was very relevant to the story, so I can't for the life of me think how they could have done it any other way.
But even so, I think I'll read the sequels, rather than listen to them.
What did you think about The House on Tradd Street? And don't forget to check out what else I've been reading lately!