If you've been following me on social media, you probably already know I've started writing a new short story called The Glass Wheel. But I haven't gotten into to much detail on those forums – mostly because it's hard to get wordy on Instagram, lol. But now that my deadline is looming (March 13th!!), it's time to start getting the word out for real!
First things first, a bit of plot.
The Glass Wheel is set in the same universe as Little Owl, though it stands completely alone. Mariah (a minor character in Little Owl) does make several appearances in the Glass Wheel, and you may notice a minor event from the novel does effect events in the short story. But I don't want to spoil anything for either story, so you'll just have to read them and discover those links for yourself.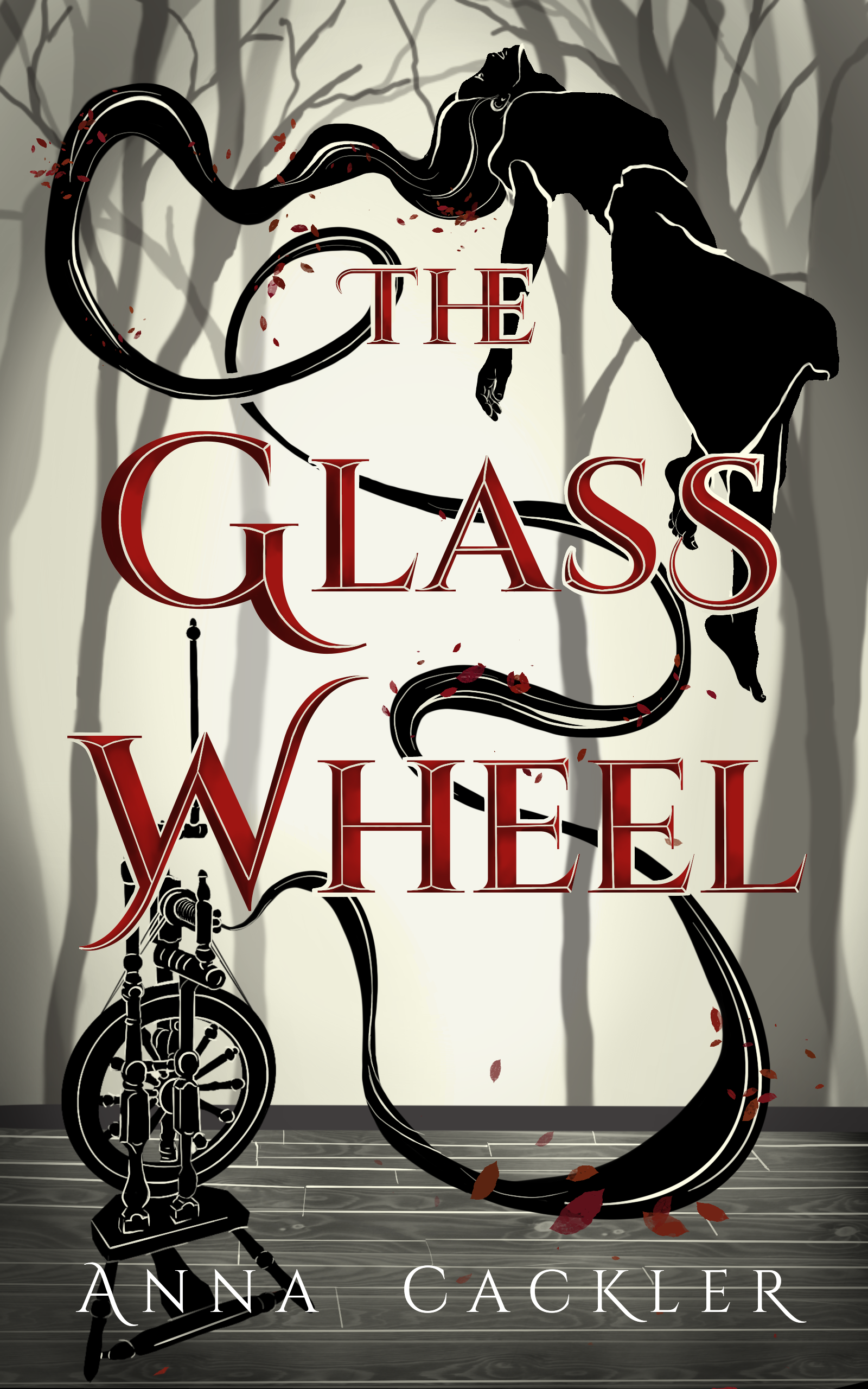 The Glass Wheel
In her grief and bitterness after losing her father, Aurora strikes a deal with the mysterious Weaver – a creature she encounters in the snowy woods. The Weaver gives her a glass spinning wheel and promises that, after a year and a day, it will purchase all the thread spun on it for a king's ransom.
But as she begins spinning, Aurora doesn't notice that the glass wheel is consuming more than flax. It's stealing her soul, bit by bit, and winding it up into the thread.
The other characters are Mariah, an old family friend who lives down the road, and Cael, Aurora's farmhand. My latest digital painting was of Cael staring off into a sunset over the flax fields.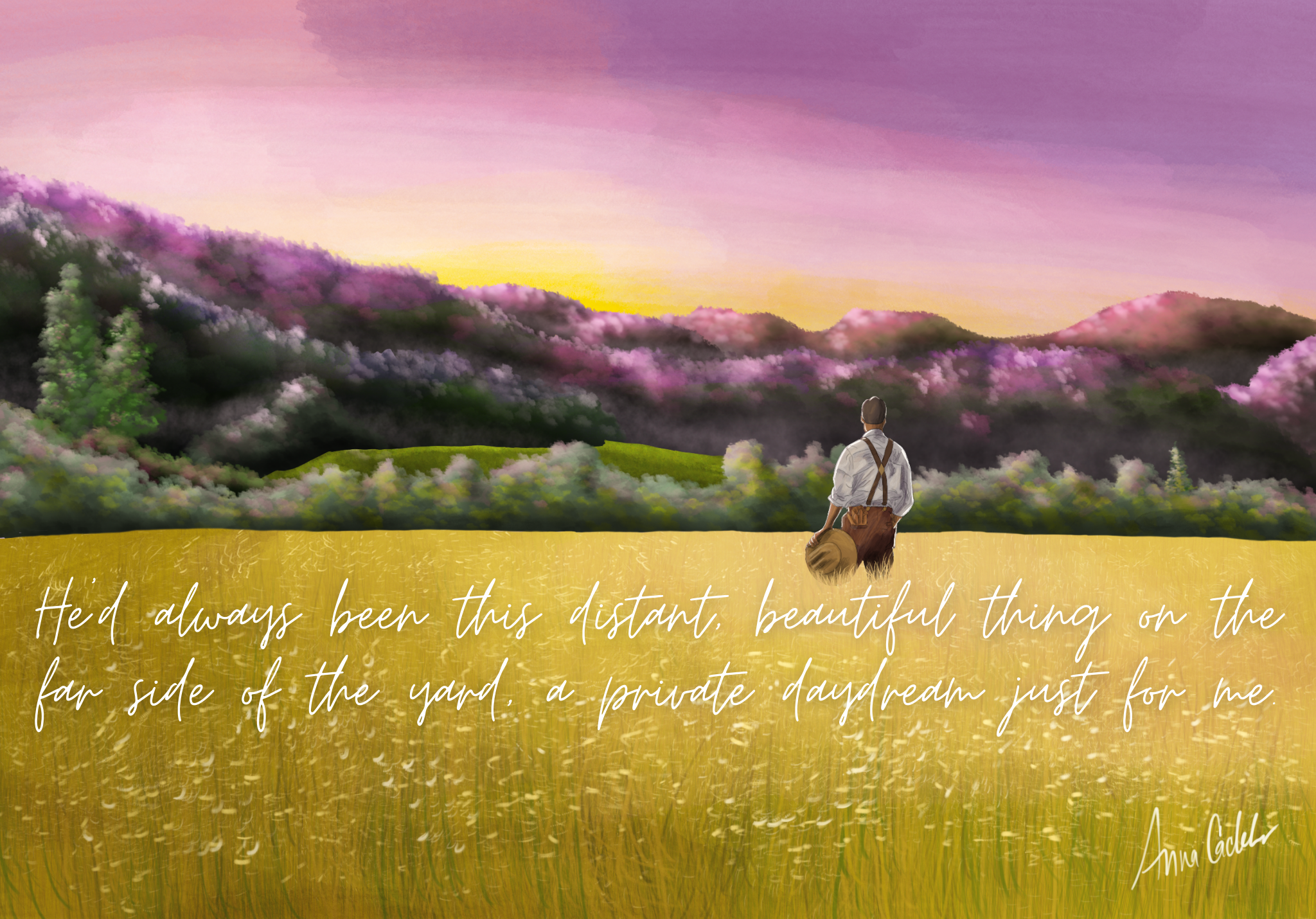 Write What you Know
That's the common advice, right? Well I began writing this short story as a love letter to spinning thread, which is a favorite hobby of mine. I usually spin wool and cotton, but I knew flax was an entirely different animal (or plant I guess). So I ordered a strick of flax and pulled out an empty bobbin.
I used an old broom handle as my distaff, and it's living on the dining room table right now. It scares the pants off my husband every time he walks through!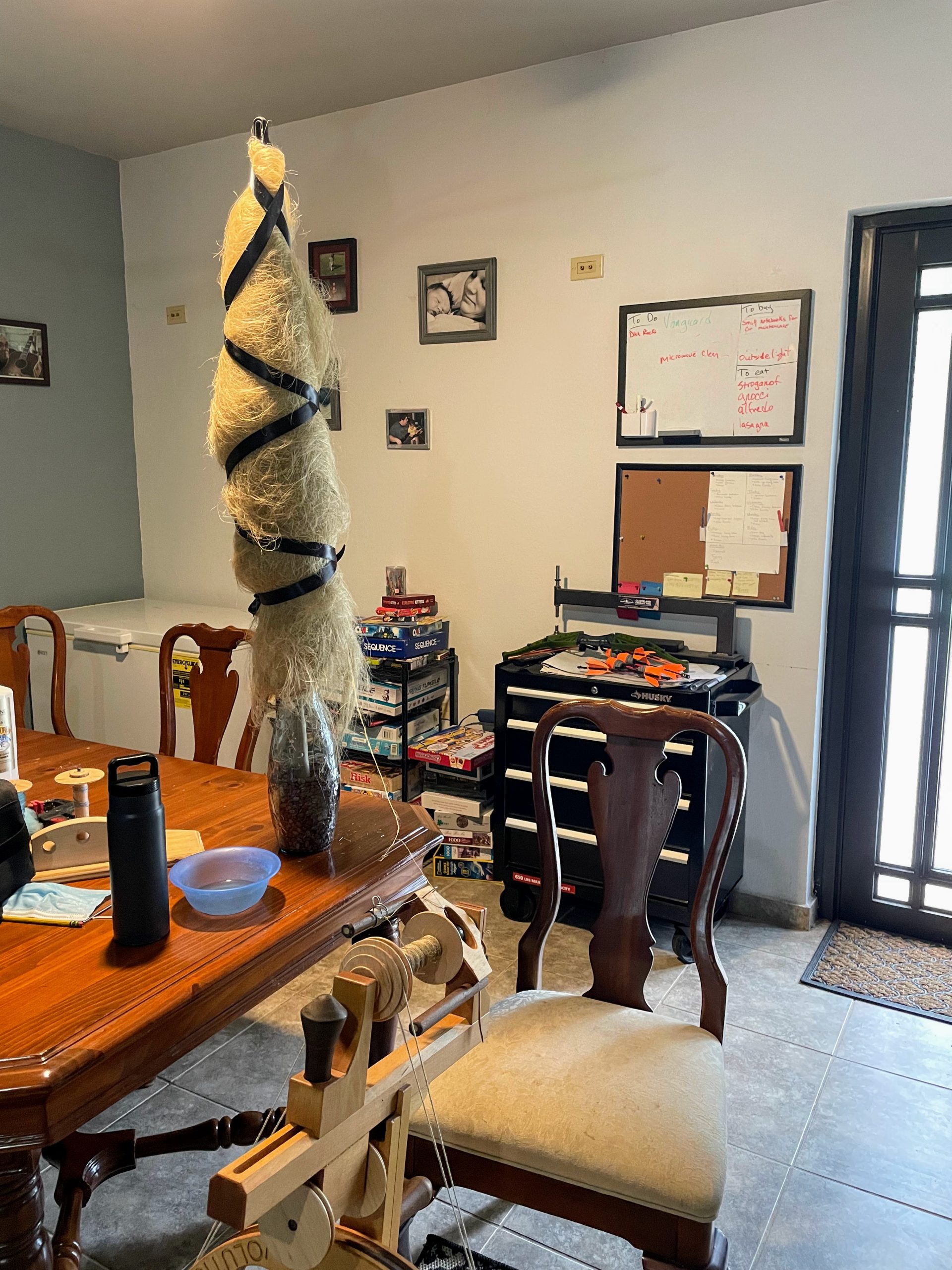 He says it looks like a person standing on the table haha!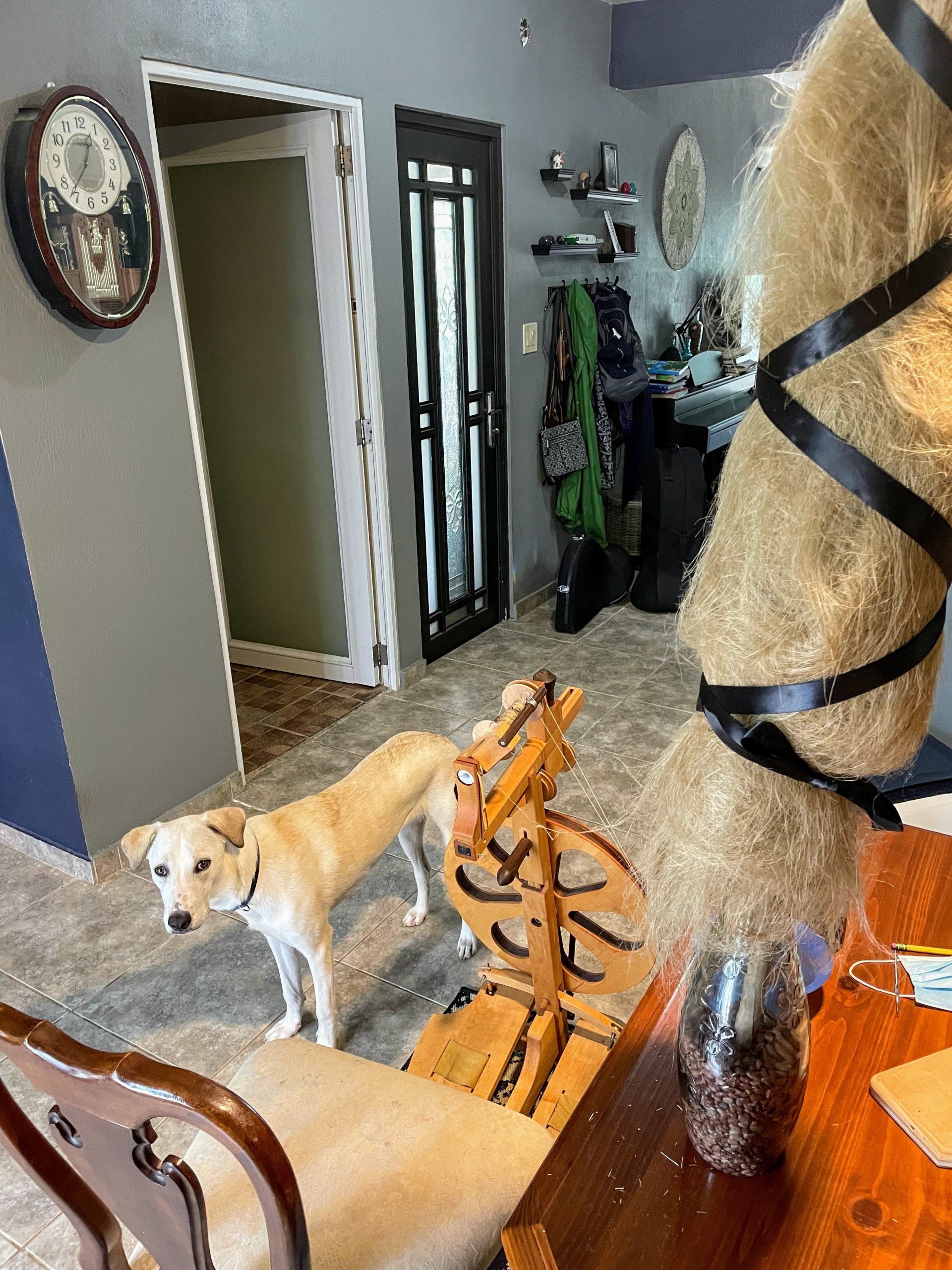 Dog tax! That's Coconut
So far I don't really care for flax. It's almost definitely because I'm a beginner with this fiber, but even so. I love wool so so much, I really don't see the need to spend a lot of time with flax after this experiment is over.
I am glad I bought it, however, because it is an entirely different experience to spinning a shorter fiber like wool or cotton. It is much stiffer than I expected. After it arrived I had to go through and delete two instances of the word "silky" from my story. Though it does shine, it's definitely not silky. In fact, the people who sold it to me recommended that I boil it in wood ash to soften up the yarn!
Inspiration
I got the idea for this story when someone on one of my spinning groups posted this magnificent video:
I never would have believed it if I hadn't seen it for myself. That wheel is absolutely gorgeous! And hopefully it's not quite as evil as the glass wheel in my story.
If you haven't signed up for my newsletter yet, get cracking! The Glass Wheel will be available March 13 (and I pinky swear I WILL hit that deadline… I hope). I'll send out a special newsletter announcing the release, so keep an eye on your inboxes!