The question often comes up in general writer groups, what can other writers learn from your favorite genre? Guaranteed, someone will say "Romance writers know how to put tropes to good use" within the first five minutes. Because of all the genres out there, that's one thing that Romance has NAILED DOWN.
I've seen this said a dozen separate times. I've chimed in and said it myself. But so far it's just been general knowledge for me. It doesn't effect me much because I am a romance writer. I know the tropes. I know what's expected of my romance subplots when writing in other genres. It's just common sense for me.
Well, in the past couple of months, it has been made painfully clear to me that romance tropes aren't common sense to most writers. And I think this is one of the root causes for literature's poor public opinion of romance in general.
Other genres simply don't know HOW to write good romance, therefore readers of those genres think all romance is blech.
But it's not, guys. I mean, I'm probably preaching to the choir here. Anyone reading this blog will probably already have a soft spot for romance, but I have loud opinions over here. I have to air them somewhere…
Setup without Delivery
The most recent example is from a writerly friend of mine who writes science fiction. She's a great writer in general and has some seriously fantastic world building and plot lines. I am currently reading a draft for her latest sci fi, which has a pretty heavy romance theme, and it's kind of falling flat.
Why? Because she has set up two very specific romance tropes, and then failed to hit any of the expected beats. Specifically she is using the enemies-to-lovers and the stuck-together tropes. The main characters hit the setups perfectly (two people alone on a ship for an extended period, who don't like each other, but find each other attractive).
But one of the most expected beats in both tropes is the big event where the two characters have to work together to overcome some obstacle. As a direct result, they begin to trust each other, soften toward each other, and accept their stuck-together situation.
This big event was entirely missing in the draft. It's an easy fix to make, simply write a new scene to insert into it. The point here is that the author didn't seem to know that such an event was required to make the characters feel closer to the audience. This is how the readers begin to ship the two characters. This is where we begin to root for them to get together.
Setup Without the Delivery
And it's not an uncommon mistake to make. Even in big, high budget tv shows, the writers make the mistake of setting up tropes and failing to deliver. I recently wrote a post on Jeff and Annie in Community. In that show, they set up a grumpy sunshine romance trope between these two characters, and then failed to deliver.
Even if they didn't want these two characters to end up together because they weren't right for each other, there's still a right way to keep the audience satisfied. We can enjoy a legitimately doomed romance, but we don't enjoy being let down.
An example of a very well done doomed romance that didn't disappoint was Darryl and White Josh from Crazy Ex Girlfriend. Their relationship satisfied from inception to breakup because it hit all the expected beats. And when it ended, the audience got real closure on a relationship that nobody regretted.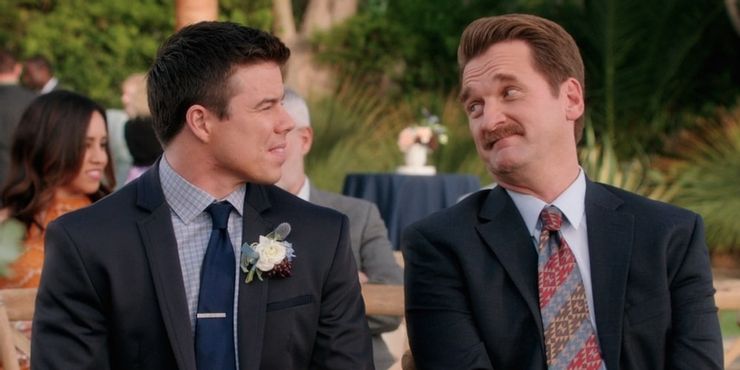 Come to think of it, that show was FULL of doomed romances that nevertheless satisfied the audience.
Doing the research…
…is a necessary part of writing romance in any genre. And it doesn't take much, even for those who are very meh about romance in general. All you have to do is find a romance writer you click with and ask them a couple of questions!
A fellow member of my fantasy writer's group saw a few comments I made about romance, and he reached out to me. That's amazing! I love helping people do romance justice. He gave me a summary of the romance he had planned for his current project, and I suggested three separate tropes for him to investigate.
And even though his book is not a romance, the tropes are still important. It isn't necessary to hit the romance heavily in order for it to work. It simply has to hit the right buttons.
Harry Potter
Rowling had a very light touch on romance, and it worked. She used the friends-to-lovers (lovers being a metaphorical word here, since the closest thing any of them got to loving was kissing) twice for Harry and Ginny, and again for Ron and Hermione.
For Harry and Ginny specifically, she also used the best friend's sister trope. That's the one I'll go into too much detail about.
So the important beats in this trope that Rowling bullseyed were younger sister has a crush. Younger sister gets over crush and stops being so shy. Younger sister begins to date others, which draws Harry's eye. Harry and Ginny begin to spend time together as friends. Harry misses her when she's gone and begins to have feelings that he's conflicted about (because of Ron). Harry gets jealous and acts out because of it. They get together in a Big Moment.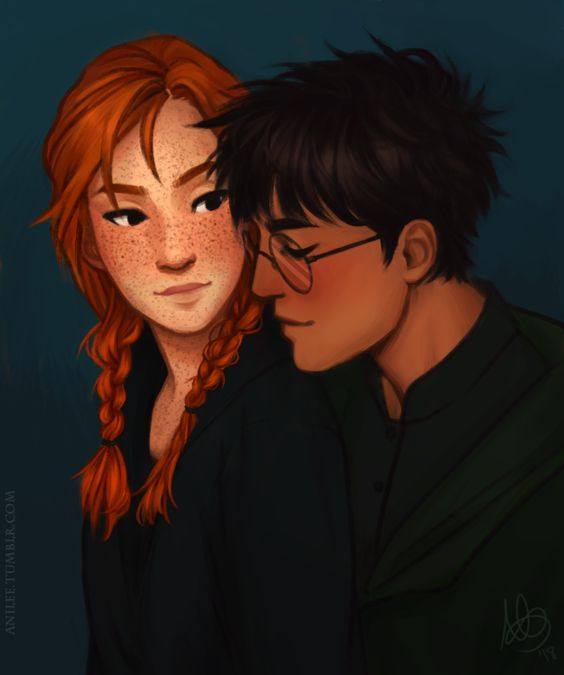 Image credit AnnikaLeigh16: https://www.pinterest.com/pin/32088216085253883/
If you pay attention to these beats, they all happen basically as side notes (except for the Big Moment, which gets at least a couple of pages). But that's okay. They don't need huge, long winded descriptions or confessions or pinings. They just need to happen. That's enough for the reader to ship them. They are sign posts, and the reader needs them.